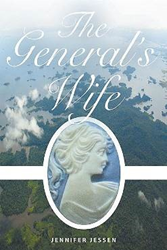 "We are proud to announce the release of this powerful yet touching historical novel." - Robert Fletcher, CEO of Strategic Book Publishing and Rights Agency
(PRWEB) January 12, 2016
"The General's Wife" is an action-packed novel based on events as well as historical figures who lived in 19th-century Venezuela. It's also a story of love, tragedy, and triumph.
In the 1600s, Jesuit priests from Spain established missions along the southern border of Venezuela. Indians retreated from these intruders far back into the forests. Spanish miners also came to the country looking for gold. Some of the miners settled down with Indian girls and bore children. Chá, the son of such a union, grew up ignorant of his heritage.
When war broke out between the forces of the king of Spain and Venezuelan patriots led by Simon Bolivar, Chá's Indian mother and Spanish father are killed. Chá ends up saving the patriot general's wife and their lives change forever. This well-researched tale becomes an epic journey of interracial struggle and love.
"We are proud to announce the release of this powerful yet touching historical novel," said Robert Fletcher, CEO of Strategic Book Publishing and Rights Agency.
Watch the video at: https://youtu.be/6WcMQQh8ziY
THE GENERAL'S WIFE (ISBN: 978-1-63135-823-4) is now available for $15.50 and can be ordered through the publisher's website:
http://sbprabooks.com/JenniferJessen or at Amazon.com or Barnesandnoble.com.
WHOLESALERS: This book is distributed by Ingram Books and other wholesale distributors. Contact your representative with the ISBN for purchase. Wholesale purchase for retailers, universities, libraries, and other organizations is also available through the publisher; please email bookorder(at)sbpra(dot)net.