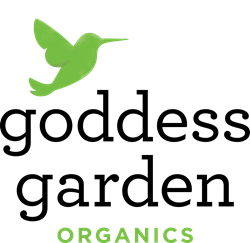 "The B Corp Certification is a wonderful way to recognize businesses for looking beyond profit." -Nova Covington, CEO Goddess Garden
Boulder, CO (PRWEB) January 12, 2016
Goddess Garden, an organic skincare company operating out of Boulder Country, Colorado, recently earned its B Corp Certification. As a Certified B Corporation, Goddess Garden joins a select group of only 1,550 corporations who are working together to redefine success in business.
All businesses have a bottom line, but B Corps focus on the triple bottom line—people, planet and profit—in that order. B Corp recognizes companies for running their business with a holistic approach, taking into consideration every way a business can affect its employees, the community and the earth. Certified B Corps are even legally required to consider how their decisions effect their employees, community, consumers and the environment.
Goddess Garden has always been committed to doing things the "right" way. Founder and CEO Nova Covington grew up in the Pacific Northwest, where she developed a strong appreciation for nature. She dedicated time every day to help the earth, and it has always been a guiding passion in her life. She didn't want her company to change that, so she set out to make sure her products only changed things for the better. That's why all Goddess Garden products are made from natural minerals and organic ingredients.
"The B Corp Certification is a wonderful way to recognize businesses for looking beyond profit," said Nova. "It also helps consumers support the kind of businesses that best align with their own ideals. It's an honor to be included among this group of businesses who are on the same path toward positive change."
To become a Certified B Corp, Goddess Garden was given a set of performance standards by B Lab, the nonprofit that certifies B Corps. Goddess Garden answered more than 250 questions pertaining to its business practices, including its mission, business model, community involvement, employee benefits, diversity and environmentally-friendly practices. To learn more about B Corp, please visit https://www.bcorporation.net/what-are-b-corps.
"We are thankful for going through the process," said Paul Halter, Founder and CFO. He added, "We are already using the guidelines to improve in the areas of human resources, production and community involvement."
Ellen Ivener, who provided the information to B Labs, said about the test, "All the processes were already in place, especially since our facility is certified organic. Now that we have the B Impact Assessment model, we can better track our actions to improve our score. We can also set specific goals and monitor our improvement over time."
The Roots of Goddess Garden Organics
Goddess Garden Organics was founded by husband and wife team Nova Covington and Paul Halter after their daughter had a serious reaction to conventional skin care products. Nova, with an herbalist background and Paul with a nutrition science degree were inspired to develop safe skincare solutions using the pure minerals of zinc oxide and titanium dioxide as the active ingredients for sun protection. Goddess Garden is the fastest growing mineral based sunscreen on the market today. The full Goddess Garden line is carried in nearly 7,500 stores including Whole Foods, Target, Wegmans, REI, CVS, Sprouts Farmers Market, Meijer, Fred Meyer and many other natural retailers throughout the US and Canada.
For more information please visit http://www.GoddessGarden.com.