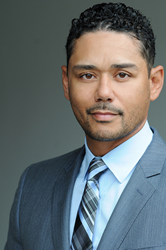 We will expand the Brazil sales team over the next year, enhancing the team with additional in-house support personnel as needed to ensure there are no customer service gaps as the merchant portfolio grows.
Los Angeles, CA (PRWEB) January 19, 2016
Payscout CEO Cleveland Brown has announced that his company is seeing traction in its newest branch office, located in São Paulo, Brazil. The launch of a professional team under the guidance of local manager and partner Marco Bilinski has set the foundation for bringing innovative excellence—a trait Payscout is known for worldwide—to the country of Brazil. Brazil is the largest national economy in Latin America, and the eighth-largest in the world.
Payscout is a leading global payment processing provider, committed to the mission of "supporting the entrepreneurial dream one transaction at a time." Inc. Magazine recently recognized Payscout for its three-year sales growth of 1,078%, naming the company one of the top 500 fastest-growing private U.S. companies. Payscout's partners include major financial institutions, as well as other internationally renowned businesses, making it one of the top 10 merchant processing service providers in the United States. Its state-of-the-art, web-based user portal is one of the most intuitive and reliable in the industry. The company also provides live, in-house customer support designed to deliver the highest level of service possible to Payscout merchants and partners.
Payscout established its physical presence in Brazil in February of 2015, immediately setting into motion steps to secure key equipment and processing relationships they would need in order to do business locally. Now fully established, the Payscout Brazil branch offers all major over-the-counter POS and online payment methods to Brazilian businesses, including Boleto Bancário, the Cielo Networks, domestic credit cards, Brazilian debit cards, Bradesco Comércio Eletrônico, Banco do Brasil Comércio Eletrônico, Banrisul, and Banricompras.
"It took a little while to work through the legal and certification requirements," said Bilinski. "However, our up-front planning has provided us with the assurance that we have developed the right business model to operate efficiently and effectively under Brazil's laws and cultural standards."
Establishing a merchant services presence in any foreign country involves applying to local processors and banking organizations to become a recognized and certified service provider. While this can sometimes take many months or even years, the local team that Brown and Bilinski put into place significantly helped to reduce this time. They have also secured an agreement with Robson Campos to serve Payscout Brazil as the technical lead, responsible for all POS equipment and software fulfillment.
"It's an honor to support Payscout Brazil in the position of technical support," said Campos. "In addition to ensuring the organization's POS equipment and software can be deployed to its customers effectively, I will also be responsible for assisting merchants with implementing and monitoring their transaction accounts."
By October, 2015, Payscout Brazil was set to move forward. The local sales team is now running smoothly under the guidance of its Brazil executive team, and they have been busy with new customer accounts.
The Payscout Brazil management team will initially concentrate on earning business from Brazilian brick-and-mortar POS merchants to establish a strong local footprint and build an active referral network. During 2016, they will also begin assisting Brazilian merchants with leveraging eCommerce opportunities both inside Brazil and abroad.
"While we will focus first on building a client portfolio of local POS merchants," said Bilinski, "we're excited about the extensive eCommerce experience our sales manager brings to Payscout Brazil. He will lead us forward in building a strong eCommerce merchant base that will be empowered to sell products to consumers both within and outside of Brazil."
CEO Brown is excited about this key expansion step in Payscout's "Go Global Now" initiative. "With our expertise, innovation, hard work—and lots of coffee—every venture we've pursued has taken off like a rocket. Brazil is a dynamic country with enormous potential. We will expand the Brazil sales team over the next year, enhancing the team with additional in-house support personnel as needed to ensure there are no customer service gaps as the merchant portfolio grows. I expect our Brazil enterprise to be just as successful as Payscout's U.S. enterprise has been, and it will be exciting to help Brazilian entrepreneurs expand their businesses internationally."
About Payscout, Inc.:
"Payscout Supports the Entrepreneurial Dream One Transaction at a Time."
Payscout is a global payment processing provider covering six continents by connecting merchants and consumers via credit, debit, ATM and alternative payment networks. What differentiates Payscout is its mission "to support the entrepreneurial dream one transaction at a time." Payscout achieves this by being a thought leader in the payments industry. Its "GO GLOBAL NOW" technology platform gives merchants instant access to 100+ countries, billions of consumers and trillions of dollars. Payscout offers payment processing solutions for brick-and-mortar and eCommerce transactions, and has earned acclaim as a new-generation provider of merchant banking services, specializing in online/eCommerce retailers with a predominant proportion of card-not-present (CNP) transactions; it is one of the few providers to deliver a true global payment solution that encompasses all merchant risk verticals. Customers can access Payscout's credit card processing services via a state-of-the-art, web-based user portal and through direct interactions with highly-trained experts. In addition to supporting thousands of clients across a multitude of industries and all 50 American states, Payscout maintains global partnerships with VISA USA, Bank of America Merchant Services, VISA Europe, VISA Latin America, VISA Asia Pacific, MasterCard Worldwide, China Union Pay, Deutsche Bank, First Data and Payscout Brazil. Payscout was recognized as one of America's fastest-growing privately-held companies in 2014 and 2015, ranking #2,416 in 2014 and #434 in 2015, on Inc. Magazine's Inc. 500/5000 list. Within the financial services industry, Payscout placed #140 in 2014 and #24 in 2015. For more information, visit http://www.payscout.com.