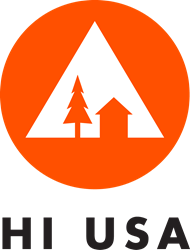 "HI USA hostels turn strangers into friends, bringing to life our purpose to create a more tolerant world," says HI USA CEO Russ Hedge
Silver Spring, MD (PRWEB) January 15, 2016
Hostelling International USA (HI USA) has been named the #1 Best HI Hostel Network for 2015, out of 90 countries in the Hostelling International (HI) global network. This honor was announced during HI's annual HI 5ives! awards competition, where 12 HI USA hostels also earned individual awards.
More than 4,000 hostels around the world receive consideration for four awards: Best Hostel, Green Hostel, Friendliest Hostel, and Most Comfortable Hostel. Awards are given based on cumulative global guest ratings over a 12-month period. Highlights from the HI USA network include:

HI Martha's Vineyard - #1 Friendliest, #2 Most Comfortable, #2 Best Hostel
HI Phoenix - #1 Most Comfortable Hostel
HI Portland Hawthorne - #1 Green Hostel
HI Truro - #2 Green Hostel
HI USA's #1 worldwide ranking is due to the collective performance of all 54 hostels in its national network. This year's awards were announced at a special ceremony in Vienna, Austria.
"HI USA hostels turn strangers into friends, bringing to life our purpose to create a more tolerant world," says HI USA CEO Russ Hedge. "And our dedicated staff and volunteers truly set us apart."
Other HI USA hostels earning Top 20 recognition in one or more categories include:

HI Boston
HI Chicago, The J. Ira and Nicki Harris Family Hostel
HI Hyannis
HI Nantucket
HI Sacramento
HI San Diego Point Loma
HI San Francisco City Center
HI San Francisco Fisherman's Wharf
For more information, contact HI USA PR & Communications Manager Netanya Trimboli at Netanya.Trimboli(at)hiusa(dot)org or (240) 650-2104.
###
Hostelling International USA (HI USA) is a nonprofit, member organization founded on an enduring belief in the power of travel to foster a deeper understanding of people, places, and the world around. We promote a dynamic community of global citizens who have the wisdom and humanity to actively make the world a better place. As the nation's leading hostel brand, HI USA hosts more than 1 million overnights annually, with guests from more than 100 countries. For over 80 years, HI USA has provided a network of affordable hostels in converted mansions, reinvented lighthouses, and historic urban buildings all across the country. Visit http://www.hiusa.org for more information.