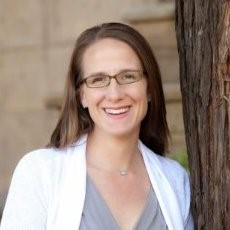 Strong sales are driving record growth in Wireless WAN deployments
Tampa, Florida (PRWEB) January 18, 2016
Accelerated™ announced it has enhanced its customer care organization to rapidly scale to handle higher call volumes expected with its 2016 Tier 1 distribution expansion.
Driven by continued expansion of its channel partner network, Accelerated has increased its shipments of its cellular connectivity products to end users month over month through the second half of 2015. Accelerated has increased call capacity and enhanced customer experience with support technicians now available 24x7x365 via email, chat and phone to ensure its customers' cellular failover and connectivity remain uninterrupted.
Cyndy Lobb, Chief Customer Officer for Accelerated, said: "It's an exciting time to work for Accelerated as strong sales are driving record growth in device deployments, giving us the opportunity to onboard large numbers of new customers and partners each month. Our customers rely on our devices to ensure their network security and failover, making our devices a critical component of their network. We continue to enhance our customer service organization so customers can confidently deploy Accelerated devices and we are delighted to now have experts available 24x7x365 via chat, email and phone."
About Accelerated - Connected Is Everything™
Accelerated is an innovator in global cellular, cloud and network communications, and offers industry-leading hardware and software solutions that expand primary and failover data connectivity and management capabilities. Since the creation of its flagship product NetBridge in 2006, Accelerated continues to innovate its line of cellular hardware, network management software and virtual private network (VPN) technology. Accelerated offers a range of wireless WAN (WWAN) products including the 6300-CX and 6300-LX products ideal for retail locations or even Machine to Machine (M2M) and Internet of Things (IoT) environments. More advanced communication technologies such as its Dial-to-IP™ Converter and its 5400-RM Cellular Out-of-band (OOB) Remote Manager, a compact, high-performance, remote network management platform complement its cellular expertise. All Accelerated products can be centrally managed using Accelerated View™ cloud-based network management software. Accelerated is headquartered in Tampa, Florida, with offices in Chicago, Atlanta and Brisbane, Australia. For more information, visit: Accelerated.com.