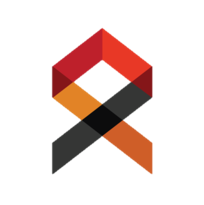 Richmond, Virginia (PRWEB) January 18, 2016
AuthX, a Digital Technology Company, today announced it opened its first global office in Lima, Peru and has hired Eric Huiza as the Country Manager. The expansion reinforces the company's global ambitions, and reflects its efforts to meet the growing needs of its Digital Marketing clients. The ability to augment Product Development for AuthX's Agile Marketing Platform (AMP) and Professional Services work with offshore resources will provide clients with flexible engagement models, and make AuthX solutions and managed services operations an even more compelling option.
The new office will serve as the company's global hub for Latin America, and will allow the it to support it's rapidly growing Digital Marketing Technology Expertise with the addition of the SDL Tridion experts in Lima, as well as support the firm's ongoing product development.
"An expansion to Latin America offers us, and our clients, a wide range of benefits," says Ralph Miller, Chief Business Officer, at AuthX. "As a global company, we now have the ability to further tailor our offerings and service models to meet the individual needs of each client, and better serve our ever-growing list of both international clients, as well as those supporting a global brand presence." We chose Lima because of the ability to hire talented professionals as well as the growing and favorable business climate in Peru.
"AuthX's vision for the future of Digital Marketing and passion for quality and innovation is like no other firm I have been a part of," added Mr. Huiza, "we are at the forefront of where customers want to go, and AuthX has demonstrated with their success that clients agree with that thinking. I couldn't be more excited to lead the efforts in Latin America."
About AuthX
AuthX is a Digital Technology Company with a unique perspective on Online Marketing and the solutions that power it. Offering, technical and marketing services with proven success supporting Fortune 1000 companies, AuthX is focused on taking modern business and technical strategies, such as Customer Experience Management (CXM), test-driven optimization, personalization and content management, and deploying them through one global system. A strategy we call "Global Brand. Local Marketing.™" By partnering with industry leading CXM technologies, AuthX is able to offer clients a tailored strategy to communicate intimately across channels through enablement of the platforms. AuthX's corporate philosophy promotes bringing "Authenticity" to each engagement, including our client, our partner, our employees, and our industry. To assist clients in overcoming the challenges presented by an ever-changing digital marketplace, AuthX provides Enterprise Architecture and Strategy, Implementation Services, Optimization Services and Cloud-Based Managed Services.