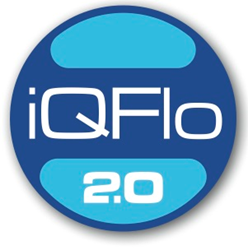 The iQFlo 2.0 update comes down to the end user experience.
Orlando, Florida (PRWEB) January 19, 2016
QuantumFlo, a pump technology industry leader, will launch its state-of-the-art iQFlo 2.0 technology at the 2016 AHR Expo, January 25 – 27, at the Orange County Convention Center in Orlando, Florida.
Using a complex algorithm to manage pump operation and increase energy efficiency, QuantumFlo has taken its award-winning iQFlo system and further simplified the customer experience with a brand new Booster Operating System Solution (B.O.S.S.). iQFlo 2.0 updates include innovative screen improvements, an increase in system data and details, self-diagnosis information, how-to-fix guides and new maintenance monitors.
"The iQFlo 2.0 update comes down to the end user experience," said QuantumFlo Founder and CEO, Dave Carrier. "The technology alerts users when the system needs maintenance and service, so there's no longer a need to worry about what may be going awry or when simple maintenance is required. iQFlo 2.0 has it all under control, so you can Boost like a B.O.S.S."
Founded in 2007, QuantumFlo specializes in pre-packaged pump systems for applications such as HVACR, plumbing and turf and irrigation. Effective January 1, 2016, all QuantumFlo pumps that come with the smart, iQFlo booster technology will sport the new iQFlo 2.0 technology.
QuantumFlo will be located at booth #1178 at the 2016 AHR Expo where attendees will have the opportunity to meet the B.O.S.S. – learn more about iQFlo 2.0 and test the system out – and use QuantumFlo's unique EINSTEIN sizing tool to find the right pump technology for various HVACR applications.
For more information about the 2016 AHR Expo, go to http://www.ahrexpo.com/. For more information on how iQFlo 2.0 helps systems Boost like a B.O.S.S. or how QuantumFlo serves the variable speed pump technology needs of businesses around the world, visit http://www.quantumflo.com.
-----------------------------------------------
About QuantumFlo:
QuantumFlo is an industry leader in the manufacturing and distribution of advanced packaged pump systems and controls for commercial plumbing, HVACR, municipal, irrigation and industrial market applications. Our innovative pump technology includes aftermarket applications for the modification, upgrade and retrofit of aging or obsolete pumps systems. Based in Central Florida, QuantumFlo's energy and cost-saving products, including pre-packaged pump systems, water pressure boosters and controls, are exported to more than 25 countries.
To learn more about QuantumFlo's intelligent products and solutions, please visit http://www.quantumflo.com.
-----------------------------------------------
Media Contact:
David Carrier
Chief Executive Officer
QuantumFlo, Inc.
dave(at)quantumflo(dot)com
(386) 753-9702