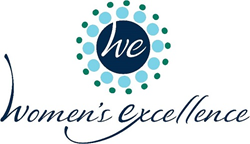 Birmingham, Lake Orion, Clarkston, Metamora, Michigan (PRWEB) January 18, 2016
One of the most important processes that occur in menopausal women is the loss of bone density. A woman's bone changes when the effects of hormonal loss are realized and a condition called osteopenia or osteoporosis can occur.
Women's Excellence offers bone mineral density (BMD) tests, which measure the density of minerals (such as calcium) in your bones using a special X- ray or computed tomography (CT) scan. This information is used to estimate the strength of your bones.
Bones naturally become thinner (called osteopenia) as patients grow older, because existing bone is broken down faster than new bone is made. As this occurs, the bones lose calcium and other minerals and become lighter, less dense, and more porous. This makes the bones weaker and increases the chance that they might break (fracture).
After the age of 30, bones do not regenerate in the same way. For some reason, the osteoclasts begin to eat more bone than the osteoblasts can replace, causing a net loss in bone mass. Most women and men lose about 1% of their bone mass throughout a year - this is part of the natural aging process. However, during menopause women begin to lose much more bone than their male counterparts.
Women's Excellence is the most comprehensive obstetric and gynecologic office in Michigan. They also specialize in menopause, weight control, bladder control, endometriosis, robotic surgery, pelvic floor physical therapy, and midwifery services. The knowledgeable, well-trained, compassionate physicians and healthcare providers of Women's Excellence are taking new patients and are conveniently located in four locations throughout southeastern Michigan, Birmingham, Lake Orion, Clarkston and Metamora. For more information, visit http://www.womensexcellence.com.