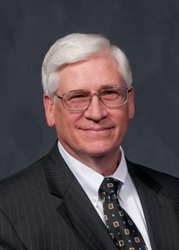 "Sixty five percent of all future jobs have not been invented yet," said Turnipseed. "To prepare for this, our K-20 education system must continue to break away from its outdated industrial age, assembly line teaching model and instead move toward a learn
Cherry Hill, N.J. (PRWEB) January 19, 2016
Destination Imagination today announced the strategic appointment of one key executive to its senior leadership team and the addition of five new members to its Board of Trustees. The non-profit organization is dedicated to fostering students' curiosity, courage and creativity through open-ended STEM (science, technology, engineering and mathematics), fine arts and service learning challenges. These changes reflect the organization's expanded effort to close the skills gap currently separating K-20 education and the global workforce facing exponential shifts in the fields of energy, mobility, the IoE (Internet of Everything), life sciences, data and physical security, and computer science.
A longtime advocate for inspiring children through hands-on, learner-centric education, Stephan Turnipseed proudly joins Destination Imagination as executive vice president and chief strategy officer. With a 16-year pedigree as president of LEGO® Education North America and two additional years developing strategic partnerships, Turnipseed has worked closely with educators, industry experts and academia to help encourage and develop the builders of tomorrow. In these roles, he successfully led the transformation of LEGO® Education North America from a product sales company to an educational resource leader.
"Sixty five percent of all future jobs have not been invented yet," said Turnipseed. "To prepare for this, our K-20 education system must continue to break away from its outdated industrial age, assembly line teaching model and instead move toward a learner-centric teaching approach focused on the needs of each child and all learning, both in-school and out of school. In all my years working in the education sector, Destination Imagination is the best organization I've seen systematically delivering, at scale improvements in students' creativity and STEM skills, while also arming them with the actual tools necessary to compete in the 21st century workforce. That made a lot of sense to me, and I am truly honored to be part of it."
In his new roles, Turnipseed is responsible for all aspects of strategic development and tactical implementation of activities promoting future growth, innovation and synergistic opportunities for Destination Imagination.
"Stephan is an important addition to the Destination Imagination executive team for a number of reasons," said Dr. Chuck Cadle, CEO of Destination Imagination. "He not only brings a unique perspective and a wealth of industry knowledge, but I believe his leadership will also help us meet the sense of urgency to prime our future workforce with the creativity and process skills needed to thrive in the digital and human economy that we'll see dramatically change over the next decade. His experience and relationships will also support our efforts in seeking industry involvement as well as partnerships with school districts and universities to enhance their 21st century skills offerings. I'm excited to welcome Stephan to the team and look forward to his contributions in taking us to the next level."
Destination Imagination also announced the addition of the following five new Board of Trustees members.

Mike Flachbart – Vice President of Global Space Camp Operations, US Space and Rocket Center in Huntsville, Alabama
Steven Kantor – Co-Founder and Co-Chairman of the Life Sciences Collaborative and Executive Vice President of KEH Insurance Agency in Cherry Hill, New Jersey
Renee Rainville – Project Manager, Al Faisal Without Borders in Doha, Qatar, Head Coach and Facilitator for Opening Out, and a Certified Facilitator for TetraMap International
Will Roach – Director of Business Development, Baker Tilly in Minneapolis, Minnesota
Sue Shanks – Affiliate Director of Texas Destination Imagination and CEO of TXCPSO, an educational non-profit
Dr. Cadle added, "Realizing our mission, which is to develop opportunities that inspire the global community of learners to utilize diverse approaches in applying 21st century skills and creativity, requires a strong group of passionate education thought leaders. The combination of these new board members' diverse backgrounds, skillsets, and industry influence, coupled with Stephan's new leadership role, will tremendously help us fulfill our mission this year, and in the many years ahead."
About Destination Imagination
Destination Imagination, Inc. is a 501(c)(3) volunteer-led non-profit organization whose purpose is to inspire and equip students to become the next generation of innovators and leaders. The most popular education offering is the Challenge Program, where student teams solve open-ended STEM, arts and service learning Challenges and present their solutions to trained appraisers. Founded in 1982, Destination Imagination has impacted more than 1.5 million students. To learn more, please visit http://destinationimagination.org.