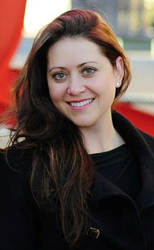 With exquisite event spaces and a relaxing atmosphere, our property is the perfect boutique venue for your wedding or special event
Denver, CO (PRWEB) January 22, 2016
"The new website is for our refined rustic event venue opening in the summer of 2016," said Rachel Betz, owner of Blackstone Rivers Ranch. "It will allow couples, corporate business people and partygoers to learn more about the ranch and various types of events, as well as get information on wedding packages."
Blackstone Rivers Ranch is a premier riverfront mountain destination in the Colorado Rockies located just 35 minutes from Denver in historic Idaho Springs, where the Colorado Gold Rush began. It provides a terrific alternative to resorts on the western slope. Completion of the first phase of construction will be spring 2016. Blackstone Rivers Ranch will include a brand-new indoor/outdoor private event center, resort and amphitheater. Its luxury lodge-style hotel is slated for construction and opening in 2018-2019. Bookings for the creekside Claim Jumper Cabin will be available in April.
In addition to high-end riverfront weddings and private parties, Blackstone Rivers Ranch will also host wine and food tastings, leadership and survival camps for children and adults, fitness and wellness retreats, outdoor and wilderness sport experiences, family reunions and business conferences.
"With exquisite event spaces and a relaxing atmosphere, our property is the perfect boutique venue for your wedding or special event," said Betz. "Bookings began in December of 2015 for summer events starting in June of 2016, including weddings."
About Blackstone Rivers Ranch
Blackstone Rivers Ranch is a new, private upscale mountain event center and resort. For more information, contact the ranch at 303-567-2339.