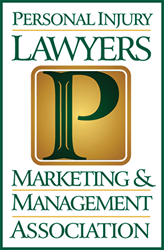 Myrtle Beach, SC (PRWEB) January 21, 2016
PILMMA (Personal Injury Lawyers Marketing & Management Association), the nation's leading provider of legal marketing and legal management solutions for Personal Injury and Disability attorneys is hosting its 2016 Super Summit, September 21-24, at the Grand America Hotel, located at 555 South Main Street, Salt Lake City, Utah. Attendees at this event can expect to learn the latest, most innovative strategies and tactics in legal marketing and management today.
President and founder, Ken Hardison practiced injury and disability law for over 32 years and built one of the largest Personal Injury Law Firms in North Carolina. He attributes most of his success to his persistence and willingness to try new things, primarily in marketing. After proven success with his firm, in 2009 Ken decided it was time to share his secrets with other attorneys. He founded PILMMA to fill a void in the legal industry. Lawyers across the spectrum were seeking legal marketing, legal management, and guidance courses not taught in law school. Now, lawyers can obtain the latest and greatest techniques, most current information, and tried and proven strategies to grow their law firms.
This year's Summit will provide up to the minute strategies in legal marketing and management that are practical and ready to implement. The agenda features speakers with expertise including Internet driven marketing, website domination, staff solutions and mass tort.
Day one will include registration and the annual Summit reception where attendees will have the opportunity to meet attorneys and exhibitors from across the country.
Day two will feature, among others, attorney Mitch Jackson, who will be presenting "Marketing to Millennials", Seth Price who will present "The New Google 3 Pack: Conquering Local Search" and PILMMA's very own Ken Hardison who will teach "The 5 Stages of Law Firm Growth". Day two will wrap up with breakout sessions from Stephen Fairley, Trevor Van Woerden and more.
Day three will kick off with "The Overlooked Art and Intimacy of Asking Screening Questions That Will Improve Conversions" by Chris Mullins. Presentations by Micki Love, Ken Hardison, and Luke Russell will also be featured on day three.
The Super Summit will conclude on day four with David Haskins sharing his secrets on "Websites that Convert – The Psychology of the Web Visitor" and Paul Hogan giving tips on the best way to make sure clients are happy.
The 2016 Super Summit will also feature many of the top vendors known in the legal industry. Ken hand-picks each exhibitor and only brings the very best to the Summit. Every service or product needed to ensure firms are running effectively and efficiently will be on display in the exhibitor hall. There will be ample opportunity to meet with all of the exhibitors during the event.
To find out more about this year's event, checkout http://www.pilmmasummit.com. All of the information about the summit, including: the agenda, a list of sponsors and exhibitors, and registration information will be found there..
For a limited time, PILMMA is offering discounts for members and non-members.
ABOUT PILMMA
The Personal Injury Lawyers Marketing and Management Association (PILMMA) is the premiere organization dedicated to providing injury and disability lawyers with the information they need on how to better market, manage and grow their law firms. Each year PILMMA holds Marketing and Management events that bring together the best minds in the industry along with personal injury and disability lawyers from across the country to discuss the latest innovations and strategies in the world of legal marketing and management. To learn more about PILMMA, visit http://www.pilmma.org.