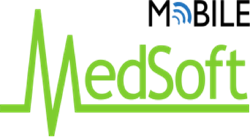 Now EMR systems of all types...will have an opportunity to provide enhanced features to their customer base.
Dallas, TX (PRWEB) January 25, 2016
RNA Holdings, LLC dba Mobile MedSoft has announced the successful completion of the PrescribersConnection Long Term Care EPCS 10.6 Certification process for its Helix Pharmacy System platform.
This certification enables the Helix Long Term Care Pharmacy System the ability to interface to any of the leading Electronic Medical Record (EMR) systems that have successfully completed certification with PrescribersConnection in the NCPDP EPCS 10.6 messaging format. Pharmacies that service long term care facilities using the Helix Pharmacy System will now be able to receive electronic prescriptions for controlled substances directly from their EMR system at the facility. This increases operational efficiency and accurate medication administration, reduces paper, and improves workflow for both the pharmacy and healthcare facility.
This latest certification is yet another milestone for RNA/Mobile MedSoft as it continues to develop and release more leading-edge healthcare solutions that are easy to implement, easy to use, and very affordable.
Commenting on RNA/Mobile MedSoft's recent success, Duke Yetter, CEO of RNA Holdings, stated, "This certification strongly demonstrates our commitment to making products that promote interoperability with various healthcare systems on the market today. Now EMR systems of all types that have this certification will have an opportunity to provide enhanced features to their customer base."
About PrescribersConnection
PrescribersConnection is a developer and marketer of electronic prescription (ePrescription) software solutions that automate the prescription fulfillment processes for healthcare organizations and retail pharmacies. The PrescribersConnection product seamlessly integrates into leading Electronic Medical Records (EMR) solutions to ensure rapid, reliable deployment and compliance with federal mandates for ePrescription integration. For additional information, visit http://www.prescribersconnection.com.
About RNA Holdings, LLC dba Mobile MedSoft
Mobile MedSoft, a subsidiary of RNA Holdings, LLC, is a global leader in the provision of IT solutions for pharmacies and healthcare providers. Headquartered in Dallas, Texas, four decades of experience allow Mobile MedSoft to conceptualize, design and implement bespoke solutions across a range of tasks from prescription processing, eMAR solutions, imaging solutions, and mobile solutions. Mobile MedSoft accesses numerous patents and boasts an industry-leading R&D program, allowing it to offer intuitive platforms and tailored interfaces readily assimilated by personnel working across all healthcare disciplines in all global healthcare markets.
For additional information, visit http://www.mobilemedsoft.com or call (800) 762-9378.