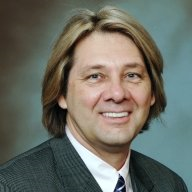 Sarasota, Florida (PRWEB) January 25, 2016
Service Management 101 today announced the immediate availability of version 2.0 of the Service Management University™, a major update to the online education resource that helps anyone, irrespective of industry or role, learn and apply service management concepts and methods.
Digital and mobile technology such as smartphones and tablets, a pervasive Internet, and willingness to use social media to collaborate, has dramatically changed how information is accessed and how students learn. The need to memorize and recall information has been all but eradicated.
These factors are causing a learning revolution to happen, with a noticeable shift from formal learning through a hierarchically structured school system, to informal learning, acquiring knowledge from daily experiences and easily accessible education and information resources.
"We've seen a cultural shift in the modern workforce with the advent of flexible hours, and a results-driven work environment. It's become increasingly important that staff can quickly find, adapt and apply information and knowledge to improve the organizational performance. We've included three significant capabilities in this update to address these trends, a 'brain' nano-learning architecture, social collaboration, and free support of member projects," said Ian Clayton, Founder of the Service Management University.
The Service Management Brain™
A unique feature of the University, the '"brain' is a navigable mindmap and visual representation of the more than 3,500 items in the service management landscape, and a quick and easy way for learners to search for desired topics and find associated learning.
Nano-Learning and Recognition
Learners can now directly access knowledge at the discrete lesson and topic levels, with the University automatically remembering and recognizing their progress, and issuing a combination of badges and nano-certificates.
Social Collaboration and Support
The University now includes a learning engagement framework that includes gamification features, discussion groups, a knowledge base, collaborative and personalized question and answer feature, complimentary project support, and voting to help prioritize future service capabilities.
"Given the expectations of the digital consumer and a service experiential economy, service management is an important set of thinking. The ability to teach all your team members its principles is vital, but can be expensive and time consuming. These updates to the University, coupled with affordable subscription plans, means the days of only being able to select a few people to attend training are over," Clayton concluded.
About The Service Management University™
The Service Management University is a web subscription service to a comprehensive range of service management learning, with subjects including customer centricity, service experience design, performance excellence, strategy generation, lean, agile, and continuous improvement. The Service Management University is powered by the Universal Service Management Body of Knowledge™ (USMBOK).
For more information on the Service Management University service please visit the website at http://servicemanagement.university, or email us at info(at)servicemanagement(dot)university
About the USMBOK™
The Universal Service Management Body of Knowledge (USMBOK) is a comprehensive reference for professionals working in service provider organizations and service businesses of service management origins, principles, concepts and methods. The USMBOK is a member of the International Best Practice Library, alongside the Project Management Body of Knowledge (PMBOK®), and ITIL®.