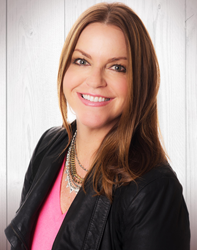 Seattle, WA (PRWEB) January 27, 2016
Executives of Realogics Sotheby's International Realty ("RSIR") are pleased to announce the appointment of Jennifer Johnsen as Vice President of Brand Development within the expanding global brokerage network. Johnsen will lead continued growth for RSIR through talent acquisition, broker and team development as well as company mergers and strategic affiliations.
"We are elated to welcome Jennifer to our passionate pursuit of real estate excellence," said Dean Jones, President and CEO of RSIR. "Having admired her industry contributions for several years across several brand platforms and both coasts there's one common denominator – success. We look forward to her positive influence at RSIR. Jennifer is an industry innovator and fosters the kind of progressive culture that attracts and cultivates change agents in our market."
With more than 20 years of real estate experience, Johnsen is respected by her peers of real estate professionals, mortgage lenders and top management. Her appointment at RSIR follows her role as a strategic executive for several respected real estate companies in New York City where she launched and grew innovative new brands with tremendous results.
"Like many in our industry, I've admired RSIR for their extraordinary marketing, brand stewardship and broker-centric business model, so this opportunity is both serendipitous and exciting," said Johnsen. "We share the belief that it's the agents who are at the core of a successful brokerage and by celebrating each broker with award-winning marketing and micro-branding, we can achieve our corporate goals. I join a new generation of real estate professionals backed by a world-class brand and a passionate executive team – this is a pivotal time in our industry on many levels."
Having worked in New York City, Johnsen gained valuable experience competing in a first tier city and she recognizes the importance of both interstate and international networks.
"I know what brokers and their clients are looking for and what it takes to deliver on those expectations," adds Johnsen. "RSIR is uniquely positioned to help brokers and their clients reach their goals and I'm thrilled to lead the growth of this fine organization."
###
About Realogics Sotheby's International Realty (http://www.RSIR.com) - Artfully uniting extraordinary homes with extraordinary lives, Realogics Sotheby's International Realty is a leading global sales and marketing brokerage firm in the Pacific Northwest. Recognized by the Puget Sound Business Journal amongst the fastest-growing private companies in Washington State for 2012, 2013, 2014 and 2015 the boutique real estate firm of 140+ brokers consistently ranks among the top producing firms within the markets that it serves with branches in downtown Seattle, Bainbridge Island, Kirkland and Issaquah.
EDITORS NOTES: For high-resolution photography contact Andrea Savage at 206.448.5752 or email Andrea(dot)Savage(at)RSIR(dot)com.