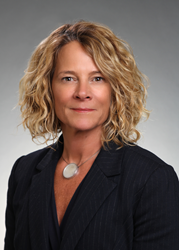 Judith's professionalism and ability to build on her network of relationships, specifically in the higher-education market and Northern New England, will effectively support our strategic business plan." Mike Kennedy, Vice President
(PRWEB) January 28, 2016
Gilbane Building Company is excited to welcome back Judith Rhines as Senior Business Development Manager based in its Boston office. Judith previously served as a Business Development Manager for Gilbane in New England before joining The Rath Group as Senior Communication Advisor in 2004.
Judith brings her extensive background in business development and client management, as well as her strong network of industry decision makers in the higher-education, institutional, healthcare and financial services markets to Gilbane.
"Judith's reputation, industry knowledge and client development expertise are tremendous assets for our firm," said Michael Kennedy, Vice President. "Judith's professionalism and ability to build on her network of relationships, specifically in the higher-education market and Northern New England, will effectively support our strategic business plan for 2016 and the continued development of new opportunities."
Judith retains a BA in Communications from the University of New Hampshire and is a graduate of Leadership New Hampshire. Judith is a Board Member of the Dragon Boat Club of Boston, Board of Governors for NH Public Television and past Director and President of PlanNH. Judith is a member of the Society of College and University Planning (SCUP), National Association of College and University Business Officers (NACUBO) and Association of Independent Schools in New England (AISNE).