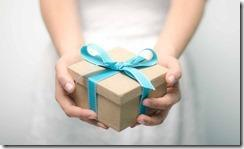 The engagement that we saw from people on the site, as well as the numbers of gift exchanges taking place allowed us to reach more people than ever before
Baltimore, MD (PRWEB) January 29, 2016
Elfster.com, the top-rated Secret Santa generator, is proud to announce its success for 2015. The site was able to build upon its strong growth from the earlier part of the year, and carry the momentum through the fourth quarter. The result was that Elfster enjoyed its highest numbers ever of users on the site, gift exchanges hosted, and wishlist items that were wished for.
"2015 was a great year for us. Our annual growth has always been great, but 2015 exceeded our expectations," explained Peter Imburg, CEO of Elfster.com. "The engagement that we saw from people on the site, as well as the numbers of gift exchanges taking place allowed us to reach more people than ever before." For 2015, the overall growth in most key areas was more than 30%.
To explore the company's gift exchange generator concept, please visit http://www.elfster.com/holiday-gift-exchange/. There one can read about how the system works, and set up a gift exchange system for a family, office, or any group. The beauty of Elfster.com is that it provides the infrastructure to make gift-giving easier than ever.
About Elfster.com
Elfster is the Web's top-rated online Secret Santa generator. Participants use the company's tool to organize a holiday gift exchange of any type, learn Secret Santa rules or how to play, organize family, office or friends, and generally keep track of your holiday or Christmas gift exchange all conveniently online. Elfster makes it easy, free, and fun!
Elfster.com
http://www.elfster.com/