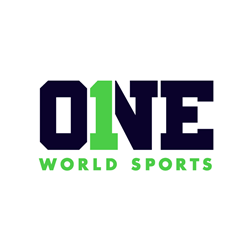 "ONE World Sports is fast becoming the trusted destination for hockey fans looking to explore the sport beyond the NHL," said Joel Feld, ONE World Sports Executive Vice President, Programming & Production. "
Stamford CT (PRWEB) January 29, 2016
ONE World Sports, America's Network for Global Sports, will serve as the sole national U.S. network to televise the 2016 Toyota American Hockey League All-Star Challenge live, on Monday, February 1. The network's coverage begins at 7 p.m. ET from the War Memorial Arena in Syracuse, N.Y.
"ONE World Sports is fast becoming the trusted destination for hockey fans looking to explore the sport beyond the NHL," said Joel Feld, ONE World Sports Executive Vice President, Programming & Production. "In recent weeks, we've added the IIHF World Ice Hockey Championships and Harvard men's and women's ice hockey to the network's portfolio to complement our carriage of the Kontinental Hockey League and Champions Hockey League. The addition of the AHL gives us a truly global footprint for professional hockey coverage and enables us to show fans even more action featuring former and future NHL players."
Instead of a traditional 60-minute game, the 2016 Toyota AHL All-Star Challenge will divide the AHL's All-Stars into four teams, one representing each of the league's divisions (Atlantic, North, Central, Pacific). The teams will then play a round-robin tournament featuring six games of nine minutes each; the first half of each game will be played at 4-on-4, and the second half at 3-on-3. The two teams with the best records at the end of the round-robin tournament will face off for the championship -- a six-minute game played at 3-on-3.
The 2016 All-Star rosters are scheduled to feature 41 first-time participants, nine AHL rookies and 18 former first- and second-round NHL draft choices. In addition, 24 of this year's All-Stars have appeared in an NHL game already this season.
In operation since 1936 and celebrating its 80th-anniversary season in 2015-16, the AHL continues to serve as the top development league for all 30 National Hockey League teams. More than 88 percent of today's NHL players are American Hockey League graduates, and for the 14th year in a row, more than 6 million fans attended AHL games across North America in 2014-15.
About ONE World Sports
ONE World Sports is America's Network for Global Sports, producing best-in-class, captivating live sports content from around the world. With multi-platform capabilities and superior production quality, ONE World Sports is one of the fastest growing independent sports networks available throughout the United States. Currently available to more than 30 million homes nationally on cable, telco and satellite, ONE World Sports delivers live and exclusive coverage of some of America's most popular sports played professionally outside the USA -- basketball, baseball, golf and ice hockey -- plus sporting events with the largest global followings, including soccer and cricket. ONE World Sports is distributed through Verizon FiOS, go90, DISH Network, Charter Communications, Cablevision's Optimum TV, Mediacom Communications, Google Fiber, Suddenlink, RCN and a growing number of systems through the NCTC. In addition, the network's mobile app, Watch ONE World Sports, features a live stream of the network for authenticated subscribers and on-demand content for all users. More information on ONE World Sports and its availability in particular markets can be found at http://www.oneworldsports.com or consumers can call their television distributor. Watch ONE World Sports is available in the Apple and the Google Play stores.
Contact:
Rachel Gary, ONE World Sports, 201-615-9629, rgary@oneworldsports.com
Tom Campo, Campo Communications, LLC, 646-202-2557 / Tom(at)CampoComm(dot)com