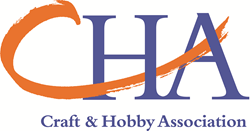 Elmwood Park, NJ (PRWEB) February 02, 2016
The Craft & Hobby Association (CHA) is pleased to announce the promotion of Jocelyn Lowack, to Director of Accounting starting December 2015.
In her new role at CHA, Jocelyn will direct and lead all aspects of accounting for the Association including directing all financial reporting. In addition, she will oversee all accounting and financial reporting for the CHA Foundation, Inc (501c3), CHA-United Kingdom, and assist with the accounting functions of the Society of Decorative Painters Association (501c).
"We are excited to have Jocelyn Lowack transition into this newly created role at the Craft & Hobby Association, in the capacity of Director of Accounting," said Mark Hill, President and CEO, CHA. "Jocelyn brings 12 years of diverse accounting experience to the position and I am confident that she will excel in this new role."
Since joining CHA in 2009, Jocelyn has served as Accounting Manager and has been an integral part of the CHA team, while leading a number of programs, including, most recently the registration program for the 2016 CHA MEGA Show.
Prior to joining CHA, Jocelyn worked as a Credit and Accounts Receivable Manager for Bacara Resort and Spa in Santa Barbara, CA. Prior to that, she worked as a Corporate Accountant in the environmental services industry in Scottsdale, AZ.
###
ABOUT THE CRAFT & HOBBY ASSOCIATION
The Craft & Hobby Association (CHA) is an international nonprofit trade association consisting of thousands of member companies engaged in the design, manufacture, distribution and retail sales of products in the worldwide craft and hobby industry. For more information about CHA, membership or its award-winning CHA Conference and Trade Show, visit http://www.craftandhobby.org.