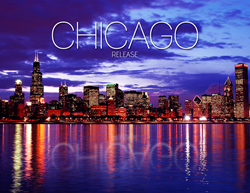 The Chicago Release brings a completely enhanced platform and lets Users discover more while seizing opportunity faster than ever before.
Silicon Valley, CA (PRWEB) February 02, 2016
Today, AMP Technologies, the leading Commercial Real Estate software company announced more innovative updates to their asset management platform with the Chicago Release. AMP shows their dedication to delivering a product that is easy to use yet incredibly powerful, fitting each and every one of their Client's needs. AMP continues to significantly increase the value of the platform every month by bringing the best-of-breed cloud technology to the industry. The Chicago Release brings a completely enhanced platform and lets Users discover more while seizing opportunity faster than ever before.
SEE IT IN ACTION CLICK HERE
Highlights:
•NPV/IRR Sensitivity Analysis: AMP now offers powerful investment analysis at a click of a button with its NPV/IRR sensitivity analytics for portfolios and properties. Clients can now easily analyze by tweaking various parameters like cap rate, discount rate and sale rate.
•Enhanced Maps: Map in the home dashboard now has a completely different view through which Users can literally look at the images of their properties close up. Also, new charts, graphs and tables have been built to show more analytics around the leasing and financial data.
•Monthly summary email: A complete snapshot of monthly metrics and activities will now be sent to every User via email giving them a clear picture of their revenue opportunities.
•Additional PDF's: Users will be able to download all reports in the platform to a PDF format allowing for collaboration and clear decision making.
•Group Properties: Now Users are able to group commercial properties with different property types such as retail, industry, and office into a single portfolio helping to efficiently manage all assets.
•Social media integration: AMP has now integrated Twitter, Facebook and Yelp on the platform so Users can stay on top of what customers and competitors are saying about their company and drive key insights from the gained knowledge now available at their fingertips.
Quotes:
"We have approached this release as we do all of our releases – bring the absolute best software to the industry and continue to deliver exactly what our Clients need."

Mahendra Rajan Chandrasekaran, Head of Product
"AMP offers a solution like nothing else in the marketplace. My leadership roles have given me visibility to the top systems available in the industry, I haven't seen anything close to what AMP delivers."

CFO Global Investments Firm
ABOUT AMP TECHNOLOGIES CLICK HERE
Headquartered in Mountain View, California, AMP Technologies provides a suite of products and services for commercial real estate asset management. The AMP Technologies Platform is a powerful, yet highly intuitive platform to monitor and manage individual properties and large portfolios. Its products are built on best-of- breed cloud technology and are designed for the modern enterprise to provide sophisticated business intelligence, collaboration and management tools. With a comprehensive, yet highly intuitive, platform for monitoring and managing individual properties to entire portfolios, AMP provides the key tools needed for every level of management for effective analysis and decision-making.