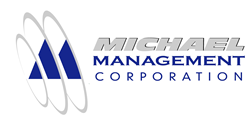 1400 SAP professionals shared their insights with regards to SAP training - invaluable!
New York, NY (PRWEB) February 05, 2016
Michael Management Corporation, a leader of award-winning SAP training solutions, has launched its fifth annual SAP training survey. MMC's annual SAP training survey is the largest independent SAP training survey available and provides valuable insights into the experiences and expectations of SAP users and consultants with regards to their SAP training needs.
MMC's previous 2015 SAP training survey collected over 1400 responses from SAP professionals about their SAP training issues, training availability, preferred delivery options, and other training challenges, and created an accurate snapshot of the SAP training market along with a glimpse into the future of SAP training. In addition, it gauged the perceptions of SAP users regarding available SAP training programs, as well as their expectations and needs for future training developments.
Thomas Michael, Michael Management Corporation's CEO, believes that the 2016 SAP training survey will deliver valuable comparisons between the current SAP market and that of the past year, as well as additional information about the current SAP training trends. "We are proud of our annual survey tradition and the valuable insights into the expectations and experiences that SAP professionals have about SAP training," said Michael. "We are excited to see the results of our current survey and will share our research shortly after the survey closes in February of 2016."
The survey is available now and will remain open until February 21, 2016. To participate, please follow this link http://www.questionpro.com/t/ACAfGZTdPp to complete the 5-minute questionnaire. As a thank-you for completing the survey, MMC is giving away wireless Bose speakers and Beats earphones to five lucky participants.
To learn more about Michael Management Corporation's award-winning online SAP training, please visit the company's website (http://www.michaelmanagement.com) or call 800-608-0490, option #2.
About Michael Management Corporation
Michael Management Corporation is a leading provider of online SAP training solutions and SAP sandbox access subscriptions. Michael Management's SAP eLearning courses are used by many Fortune 1000 companies around the world to train their users on SAP know-how. For more information, visit http://www.michaelmanagement.com.
Michael Management Corporation (MMC), the MMC Logo and the MMC Swoosh are registered or unregistered trade and/or service marks of Michael Management Corp. and are protected by US and international copyright laws. All other names, brands, logos, etc. are registered trade or service marks of their respective owners. MMC is not affiliated with SAP AG.