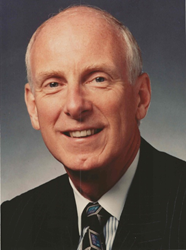 "We welcome Frank Steenburgh into our Board of Directors. We are confident that by having Frank in our Board will help our company to grow to the heights in this digital world." said Abhi Agarwal CEO Consummate Technologies
(PRWEB) February 10, 2016
"We welcome Frank D. Steenburgh, also recognized as a digital printing and publishing pioneer, 'DocuFrank', into Consummate Technologies Board of Directors. By having such a senior professional and industry veteran in Consummate Technologies board, it will help us to be more sincerely recognized in the digital industry and by their experts. We are confident that by having Frank in our Board will help our company 'Consummate Technologies' to grow to the heights in this digital world," said Abhi Agarwal, CEO Consummate Technologies
About Frank D. Steenburg
Frank D. Steenburgh brings over 45 years of industry experience, including the past 30 years in digital and is internationally recognized as an expert in digital printing and publishing. His experience includes corporate officer at Xerox and president of Indigo's Americas operations.
Steenburgh spent most of his career at Xerox, retiring at the end of 2005, where he was Senior Vice President Business Growth. Steenburgh was appointed to that position in July 2003. He was appointed a Corporate Officer of Xerox in May of 1998.
He also served as President of Indigo Americas from 1995-97.
Steenburgh is a Partner in New Direction Partners (NDP). Offering merger advisory services both to sellers and buyers, the partners of NDP have facilitated more than 200 sales and mergers since 1979. NDP also consults in valuation, financing and refinancing, turnaround and restructuring and temporary/ interim management planning.
He is on the Board of Directors and serves as Chief Consultant for Soft Print, Inc., a holding company for Color Centric Corporation, a leading print and fulfillment provider of web based digital publishing and photo solutions and prInternet, Inc., a software licensing company that provides a total end-to-end solution to enable content owners to monetize their content globally.
Steenburgh is also President and CEO of Steenburgh & Associates, LLC, an enterprise dedicated to helping companies grow their revenues through development and implementation of revenue growth directed business, go-to-market, product and sales strategies.
About Consummate Technologies "CT"
Consummate Technologies is an expert into Cloud Computing Products, Consulting, Solutions and Services.
Consummate Technologies Focus Areas: Salesforce.com & Force.com, Microsoft.com Cloud Azure and Ramco.com
Consummate Technologies Products: EduSuiteOnDemand.com, GridWizard on Salesforce App-Exchange, Content Organizer on Salesforce App-Exchange and Mini HRMS: a Salesforce App
Campaign Link : http://www.consummatetechnologies.com/FrankDSteenburghBM.html
Contact Information:
Abhi Agarwal
Consummate Technologies
Ph No: (+1) 917-338-7413
Email: abhi(at)consummatetechnologies.com