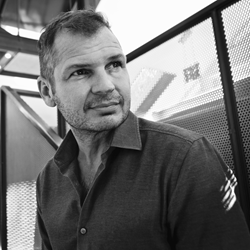 The AIA Fellowship has always been one of my professional goals. I'm very honored to join their ranks...
Miami, Florida (PRWEB) February 18, 2016
Max Strang, founding principal of [STRANG] Architecture, has been elevated to the prestigious College of Fellows of The American Institute of Architects (AIA). The Fellowship program calls attention to certain architects who have made a significant contribution to architecture and society and who have achieved a standard of excellence in the profession. Election to fellowship not only recognizes the achievements of architects as individuals, but also their significant contribution to architecture and society on a national level.
The 2016 Jury of Fellows from the American Institute of Architects (AIA) elevated 149 AIA members to its prestigious College of Fellows. Out of a total AIA membership of over 88,000 there are over 3,200 members distinguished with this honor.
Strang is a graduate of the University of Florida and Columbia University. His Miami-based firm has garnered wide acclaim for its site-specific and climate-driven designs. Through his work and discourse, Strang has consistently underscored the ongoing relevance and importance of regional modernism to an international audience.
The 2016 Fellows will be honored on May 20th at an investiture ceremony at the 2016 National AIA Convention in Philadelphia.