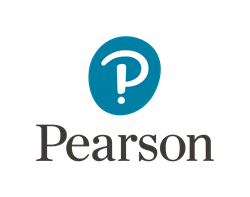 New York, NY (PRWEB) February 17, 2016
Pearson today announced the winners of its third annual Student Coding Contest. The contest encourages individual college students and teams to develop original innovative learning applications that integrate with Pearson Application Programming Interfaces (APIs). Students were challenged to focus and integrate efficacy, a positive, measurable impact on learning, into the development of their applications. In the final round of the competition, judges observed as the three final contestants demonstrated how their apps improve learning. View a short video of the three winners.
First Place/Cash Prize: $5,000
-App Name: Lightpath, Anisha Srivastava, University of Texas at Austin, Texas
With Lightpath, as students interact with course content, they create "lightbulb moments" whenever a concept clicks, by either recording a concise summary, a video URL or an article link that clarified a concept. This leads to more effective learning and better retention.
"This contest has been a transformational experience in my coding journey," said Srivastava. "Moving forward, I feel much more confident and better equipped to take on bigger development projects and pursue more innovative ideas. I am so grateful for the multi-dimensional learning experience Pearson provided."
Second Place/Cash Prize: $2,500
App Name: ClassMap, Aaron Martin
Team Members: John Tran, Soumith Thumma, Travis Clinkscales, and James Davis
Troy University, Troy, Alabama
Using mnemonic devices such as imagery and keywords, together with the concept of mind-mapping, ClassMap collectively creates course and subject learning paths that can be used by other students and instructors in adaptive teaching and learning. The drag and drop interface is simple to use, and students vote to rank concepts higher on the learning path.
Third Place/Cash Prize: $1,000
App Name: Mint, Jorg Doku
Team Members: Yen-chieh Huang and Nikita Dubnov
Cornell University, Ithaca, New York
The Mint essay application makes use of Pearson's APIs in order to search for new content on the same page as a writer edits an essay. This is a main feature for Mint, since it reduces the unnecessary movement from page to page, and search engine to search engine.
The Pearson Student Coding Contest's panel of judges brings a wealth of education technology experience to the evaluation of this year's entries. The seven judges who chose the final three winners come from a number of different backgrounds and all have a critical eye for assessing the ways that the entries can be used to improve teaching and learning. They are:
-Terry Austin, department chair, biology, Temple College, Temple, Texas
-Susan Nesbitt, head of business development, Make School, San Francisco
-Wendell Santos, editor, ProgrammableWeb, San Francisco
-Jeff D. Borden, Chief Innovation Officer, Saint Leo University, St. Leo, Florida
-Seth Levine, managing director, Foundry Group, Boulder, Colorado
-Emily E. Reid, director of education, Girls Who Code, New York, New York
-Mike Jackson, vice president, software engineering, Pearson, Denver, Colorado
"I am really impressed with the students' designs, in terms of technology skills and the creativity of ideas. I believe the power of tech is in using it to solve problems. I was amazed to see how the students are using their apps to solve important problems in education," said Emily Reid, director of education, Girls Who Code.
"We are truly proud of the innovative and effective learning applications that these talented students continue to produce year after year, demonstrating excellence in computer science and entrepreneurism. With this level of expertise, they will be well positioned for rewarding and lucrative careers in today's in-demand STEM fields," said John Wannemacher, vice president, higher education strategic marketing, Pearson.
Follow @PearsonNorthAm on Twitter, and use #alwayscoding to join the conversation.
For more information, please visit this website.
About Pearson
Pearson is the world's learning company, with 36,000 employees in more than 70 countries working to help people of all ages to make measurable progress in their lives through learning. For more information about Pearson, visit http://www.pearsoned.com/.
Media Contact: Scott Overland, scott(dot)overland(at)pearson(dot)com, 202-909-4520