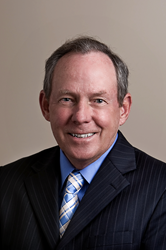 "I am proud to come back to my alma mater and talk to other entrepreneurs about how my company has sustained growth and thrived in such a turbulent environment."
Jacksonville, FL (PRWEB) February 18, 2016
Member Benefits, a leading third party administrator and private insurance exchange solutions provider, will be part of a panel discussion at the Gator100 celebration in Gainesville, Florida.
Member Benefits's Chief Executive Officer Earl "Chip" Trefry Jr., will be discussing the topic: "Keep it Going: Challenges of Sustaining High Growth." The panel discussion will be focused on what drives growth, the challenges of managing a high-growth rate and the lessons that have been learned when sustaining a high-growth rate.
Trefry's invitation to present at this year's celebration reflects Member Benefit's recent high-growth rate and established history among other Florida Gator alumni entrepreneurs. Member Benefits attributes much of its success to the implementation of private health exchanges for associations nationwide, as well as its robust product offering.
"It's an honor to be asked to be on a panel at this year's Gator100 celebration," says Earl "Chip" Trefry Jr., Member Benefits's Chief Executive Officer. "I am proud to come back to my alma mater and talk to other entrepreneurs about how my company has sustained growth and thrived in such a turbulent environment."
The Chief Operating Officer, Nicklaus Trefry is also a UF Alumni and will be in attendance at the event.
About Member Benefits
Member Benefits is a full-service insurance and benefits third party administrator specializing in the design, marketing, and administration of employer group and professional association member benefits programs. Member Benefits operates in many states with locations in Jacksonville, FL and Austin, TX. For more information, visit http://www.memberbenefits.com.
About the Gator100
The Gator100, sponsored by the University of Florida, the Warrington College
of Business Administration and the Center for Entrepreneurship & Innovation (CEI), recognizes and celebrates the achievements of leading UF alumni entrepreneurs around the world. The Gator100 ranks the 100 fastest-growing, Gator-owned or Gator-led businesses each year—regardless of which school or college the alumni graduated from—recognizing the entrepreneurial spirit in all Gator alumni across our campus.