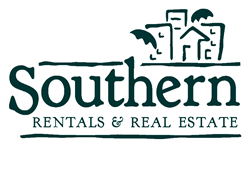 Mobile, AL (PRWEB) February 24, 2016
Southern Residential Leasing - a member of the locally owned and operated Southern family of companies and leading provider of Florida and Alabama property management services – is pleased to announce that area property managers Sammie Barberi, Teresa Lee and Angie Williams have passed their state real estate exams. Earlier this year, Southern encouraged all employees to attain their corresponding Florida or Alabama real estate licenses as a way to increase expertise across all areas of the property management industry.
"We want the best and brightest staff around to represent Southern, and these three women have proven time and again that they are just that," said Chief Operations Officer, Marie Babin. "We could not be more proud of them."
With the addition of Sammie, Teresa and Angie, 80 percent of the Southern Residential Leasing team is officially licensed to sell real estate, and more importantly, better-equipped to represent the company's growing number of portfolios in the greater Mobile, Pensacola and Destin areas.
Sammie and Angie both passed Florida's state exam and will continue to manage condos and homes for rent in Destin, Fort Walton Beach, Navarre, Gulf Breeze, Pensacola, Perdido Key and the surrounding area. Teresa, Assistant Residential Leasing Manager in Fairhope, received her Alabama license and will oversee all long term rentals in Mobile, Spanish Fort, Daphne, Fairhope, Gulf Shores and Orange Beach.
Southern Rentals and Real Estate is a premier provider of vacation rental, residential leasing, real estate and property management services in Northwest Florida and Coastal Alabama. Established in 1995, the company is owned and operated by two sets of brothers, Brad and Mike Shoults and Kevin and Kerry Veach, and Susan Carleton. Together, the Southern family of companies, which includes Southern Vacation Rentals, Southern Residential Leasing, Southern Real Estate Sales, Southern Real Estate and RE/MAX Southern, represent nearly 1,000 vacation rentals, approximately 1,100 long term rentals, 40 associations and countless real estate opportunities along the Gulf Coast. For more information, visit GoSouthern.com.