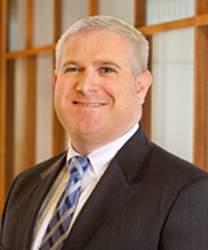 Tampa, FL (PRWEB) February 29, 2016
One of Tampa Bay's foremost law firms, Carlson, Meissner, Hart & Hayslett, P.A. expanded their firm's wealth of knowledge by adding attorney Adam R. Bugg to the legal team. Bugg will focus on serving clients in Pinellas, Hillsborough, and surrounding counties in the areas of personal injury and criminal defense. His addition to the team offers an even stronger advantage to the firm's "team approach" strategy.
Adam R. Bugg graduated Cum Laude, ranking in the top 9% of his class, from Stetson University College of Law. During his time at Stetson, he received a coveted award, the Paul Barnard Award for Clinic Excellence. Before attending law school, Adam received a bachelor's degree in business management from Samford University and was very involved on-campus.
Following his undergraduate degree and immediately after graduation, Adam began serving the Largo community as a Police Officer. As a first responder, Adam was assigned the crisis intervention team, and additionally, mentored new recruits and managed other officers. Adam continued his career as an active duty police officer for five years before beginning law school.
Adam succeeded in his scholastic pursuits while attending law school, consistently at the top of his class. He worked with both the Office of the Public Offender, Sixth Judicial Circuit and the Office of the State Attorney, Thirteenth Judicial Circuit as a certified legal intern and handled jury trials. Following graduation from Stetson's College of Law, Adam passed the Florida Bar and worked for Phelps Dunbar LLP as an associate handling defense liability claims. Adam is looking forward to continuing his career with Carlson Meissner, a firm that built a notable reputation advocating for injured accident victims.
Adam was raised in Pinellas County, and now resides in Tampa with his wife and two children. He spends his extra time coaching little league. "Attorney Bugg has consistently proven his commitment to strong and fair legal representation. His addition is paramount to our firm's continuing success and reputation for excellence," explained partner J. Kevin Hayslett. "Adam's dedication to serving others in the community is commendable."
About Carlson, Meissner, Hart & Hayslett P.A.: Since 1971, Floridians have relied on the experienced personal injury, criminal defense and DUI attorneys at Carlson, Meissner, Hart & Hayslett, P.A. to protect their rights and fight for them, in and out of court. The practicing attorneys take a team approach to provide outstanding representation in all legal matters. To schedule a free consultation, call (877) 728-9653, or visit the company's website at CarlsonMeissner.com