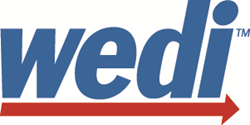 RESTON, Va (PRWEB) February 26, 2016
WEDI, the nation's leading authority on the use of health IT to create efficiencies in healthcare information exchange, announced the release of its latest ICD-10 survey to determine how well the industry has transitioned to the new coding format following the Oct. 1, 2015 implementation. The survey results will be evaluated and compiled into a report for the industry.
Providers, health plans, vendors and clearinghouses are invited to participate in this important initiative to help assess the initial impact of the transition and to identify best practices that can be leveraged for future mandates. The survey is available here. The final submission deadline is April 8, 2016.
WEDI has been conducting surveys on ICD-10 since 2009 in a direct effort to gain a broad perspective on the readiness status for different sections of the industry. "We anticipate this to be our final ICD-10 survey as a clear assessment of how the transition went following the implementation deadline, and how it may have impacted organizations," said Jim Daley, WEDI past-chair and ICD-10 Workgroup co-chair. "We also hope to identify key factors that affected the transition and identify best practices that can be applied to implementation of future industry mandates."
As an advisor to the U.S. Department of Health and Human Services under the Health Insurance Portability and Accountability Act (HIPAA), WEDI brings to the attention of HHS issues that it believes warrant review and consideration, and continually reports the results of these periodic ICD-10 surveys to HHS. For more information on WEDI's ICD-10 Workgroup, visit the ICD-10 Workgroup Resource Page.
About WEDI
The Workgroup for Electronic Data Interchange (WEDI) is the leading authority on the use of health IT to improve healthcare information exchange in order to enhance the quality of care, improve efficiency, and reduce costs of our nation's healthcare system. WEDI was formed in 1991 by the Secretary of Health and Human Services (HHS) and was designated in the 1996 HIPAA legislation as an advisor to HHS. WEDI's membership includes a broad coalition of organizations, including: hospitals, providers, health plans, vendors, government agencies, consumers, not-for-profit organizations, and standards development organizations. To learn more, visit http://www.wedi.org and connect with us on Twitter, Facebook and LinkedIn.
-###-
Press contact information:
Dave Anderson
678-401-2991
dave(at)andersoni(dot)com