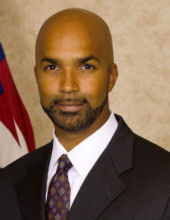 MENLO PARK, CA (PRWEB) February 26, 2016
The Draper Richards Kaplan Foundation announced today that U.S. Attorney Carter Stewart is joining the Foundation as a Managing Director. Draper Richards Kaplan Foundation is one of the leading venture philanthropy firms in the nation supporting early stage social enterprises.
Carter announced his resignation today from the Department of Justice, effective March 11, 2016. Attorney General Loretta Lynch stated, "Since 2009, U.S. Attorney Carter Stewart has served the people of the Southern District of Ohio – and all Americans – with fidelity and distinction. Throughout his tenure, he has brought his collaborative approach to a wide range of issues, convening important summits on civil rights, cybercrime, juvenile justice, and opioid abuse. He helped to strengthen our global partnerships by representing the U.S. Attorneys community abroad. And as a member of the Attorney General's Advisory Committee, he spearheaded vital efforts to promote racial equality and to protect children throughout the United States. In these and in many other undertakings, Carter distinguished himself through his hard work, his dedication, and his integrity. I want to thank him for his outstanding contributions, and I wish him the best as he continues his public service career in the nonprofit sector."
Stewart brought together a diverse group of stakeholders through the creation of the Columbus Community Engagement Council, which included community leaders who represent the city's diversity in terms of ethnicity, race, faith and sexual orientation. Under his leadership, the office convened education professionals, medical personnel, faith leaders, advocates and the business community to raise awareness about various issues including civil rights for new Americans, cybersecurity, child exploitation, human trafficking, the school-to-prison pipeline and violent extremism.
Stewart, a graduate of Stanford University, Columbia University and Harvard Law School, previously worked as an Assistant U.S. Attorney in San Jose, California, where he prosecuted a variety of cases including drug and gun crimes, environmental crimes, and the illegal distribution of steroids to professional athletes. During his tenure as U.S. Attorney, he served on the Attorney General's Advisory Committee and chaired the Attorney General's Child Exploitation Working Group and the Racial Disparities Working Group.
Stewart stated, "I'm honored to be able to join Draper Richards Kaplan Foundation, one of the foremost venture philanthropy firms in the world. The work they've done, domestically and across the globe, addressing issues that matter to me such as homelessness, educational disparities, environmental conservation, and criminal justice, has made a true difference in the lives of others."
"We are so delighted that Carter is joining our team. He brings an incredible set of experiences and depth of expertise on issues critical to our country and our society including criminal justice reform, community development, social justice and the determinants for equal opportunity and access for those most vulnerable. As we begin to deploy our third fund, Carter strengthens our capacity to help our portfolio organizations create true and lasting impact in helping make our world a better place," said Jim Bildner, the Foundation's Managing Partner and CEO.
Stewart will begin his new role in April.
###
About the Draper Richards Kaplan Foundation
Started in 2002, Draper Richards Kaplan is a global venture philanthropy firm supporting early stage social enterprises. DRK was one of the first foundations to utilize the venture capital model to provide critical early stage capital to social enterprises around the globe tackling some of society's most challenging issues. Now on its third fund, the foundation has made more than 96 investments since it was founded. Prior investments include well-known organizations such as Room to Read, Kiva, One Acre Fund and EducationSuperHighway.