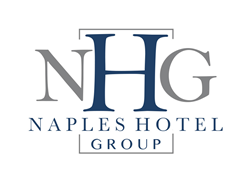 Naples, FL (PRWEB) March 01, 2016
The Naples Hotel Group, a leading hotel Management and Development Company, announced today the opening of an additional corporate office location. The office is located in Maitland, FL, a suburb of Orlando, and will house the company's operations team. The Naples Hotel Group operations team includes leadership that oversees hotel operations, sales & marketing and revenue management. The move allows NHG to monitor its Florida hotel development and operations more efficiently and also help its plan to expand into other Southeast US markets.
The company's main corporate and administrative office remains at its location in Naples, FL. The Naples Hotel Group credits the expansion to its in-depth expertise in managing and developing limited and select service branded hotels.
About Naples Hotel Group
Naples Hotel Group is a hotel development and management company founded in 1999. NHG has achieved superior results and have a proven ability to enhance the performance of hotels through the use of their experience, responsiveness and extensive resources. NHG, based in Naples and Orlando, prides itself on building long-term relationships with quality people and organizations. To learn more visit,
http://www.napleshotelgroup.com.