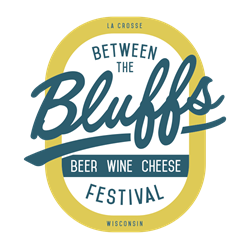 Win tickets and a 2 night stay to the Between the Bluffs Beer, Wine & Cheese Festival
La Crosse, WI (PRWEB) February 29, 2016
The annual celebration of proud beer, wine, and cheese makers from across the country. Now in its 14th year, the festival has continued to grow in size and popularity, becoming one of La Crosse, Wisconsin's most sought-after events, selling out annually.
With the craft brewing landscape continuing its dynamic shift into the mainstream, festival organizers have taken the opportunity to expand and adapt with the times. This year's festival is bigger and bolder, featuring a sweepstakes, new beer vendors, more cheese and meat tasting opportunities, as well as new social media contests for the beer, wine, and cheese--aptly titled the BEST Competition--music, food, and more.
The hometown crowd at Between the Bluffs is always excited to champion local favorite Pearl Street Brewery, a craft brewery operating out of the historic La Crosse Footwear Building. Pearl Street, celebrating 16 years in business, has been an ardent supporter of Between the Bluffs from the beginning, annually hosting the "Taster's Eve" event the night before the festival.
This year, the festival will be held Saturday, April 23, and will bring together over 200 quality beers poured by distinguished breweries, 45 types of wine from local and world-famous vintners, and numerous gourmet cheeses from around the state of Wisconsin.
Win tickets and a 2 night stay to the Between the Bluffs Beer, Wine & Cheese Festival by completing a sweepstakes entry form at http://www.betweenthebluffsbeerfest.com. Winners will be chosen at random from all qualified, current newsletter subscribers (see contest rules). Upon entry, each contestant will receive a unique URL which can be shared with friends. Every time a friend enters the contest using this URL, that contestant receives an additional three entries in the sweepstakes.
Fest goers receive special room rates and free shuttles to and from downtown La Crosse. VIP and general admission tickets go on sale March 11, 2016.
QUICK FACTS:
What: Between The Bluffs Beer, Wine & Cheese Festival
When: April 23, 2016
Where: Oktoberfest Fest Grounds - 1 Oktoberfest Strasse La Crosse, WI 54601
Tickets: Tickets available online starting March 11, 2016
Information: http://www.betweenthebluffsbeerfest.com
Contacts
Jeremiah Burish
Event Coordinator
La Crosse County Convention & Visitors Bureau
608-782-2250
burish(at)explorelacrosse(dot)com
http://www.betweenthebluffsbeerfest.com