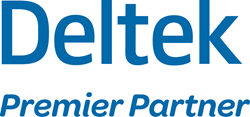 "We are humbled and excited that Deltek has again recognized our commitment to helping our clients achieve their goals through the optimized use of Deltek Vision." - Steven Hake, CPA, Acuity Managing Partner
(PRWEB) March 04, 2016
Acuity Business Solutions (a division of Stambaugh Ness Business Solutions (SNBS)) announced that it has been named a 2016 Deltek Vision Premier Partner - the top classification among Deltek's Partner network. Deltek bestows this designation on partners who demonstrate continued excellence in sales, implementation, consulting, support, and customization services for project-oriented Professional Services organizations. They are required to meet and maintain a number of standards with respect to sales and marketing goals.
Deltek Vision is a leading enterprise software solution designed for professional services firms to streamline operations, improve business performance, and win new business. Deltek Vision integrates end-to-end business processes by automating a firm's financial management, planning, marketing, tracking, and administration of resources and projects.
Steven L. Hake, CPA, Managing Partner of Stambaugh Ness Business Solutions, said, "We are humbled and excited that Deltek has again recognized our commitment to helping our clients achieve their goals through the optimized use of Deltek Vision. Our team of professionals is dedicated to enabling client achievement through significant improvements in their business management processes. Those improvements are a concrete and measurable benefit of using Deltek Vision, and we look forward to our continued partnership with Deltek."
"Deltek continually looks for the best partners to work with that can expand our presence in the marketplace. Each year, we name our Premier Partners, and we are thrilled to once again recognize Acuity Business Solutions as one of our trusted Deltek Premier Partners for 2016," said Patrick Smith, SVP of Marketing at Deltek. "We look forward to continuing our great relationship with Acuity throughout the year to deliver the world's best solutions to our project-based clients."
Acuity is a division of Stambaugh Ness Business Solutions (SNBS), a leading technology consulting company. SNBS is an affiliate of Stambaugh Ness CPAs / Business & Technology Advisors, headquartered in York, PA.
About Acuity Business Solutions
Headquartered in York, PA, Acuity Business Solutions is a Deltek reseller, implementer, and consulting partner. The Acuity team has three decades of industry knowledge, best practices, and hands-on experience with Deltek products. Acuity provides sales consulting, support, training, and customization services for Deltek products. Acuity also offers value added services such as users group meetings, free product and business management webinars, special events, and lunch and learns to ensure its clients have access to the information they need to be successful and get the most out of their Deltek technology investment.
About SNBS
SNBS, an affiliate of Stambaugh Ness CPAs, serves clients in more than 40 states. The company is a Deltek Vision Premier Partner and Microsoft Partner offering technology solutions that encompass, Network Support and Outsourced IT, and many cloud-based solutions.
About Deltek
Deltek is the leading global provider of enterprise software and information solutions for government contractors, professional services firms and other project- and people-based businesses. For decades, we have delivered actionable insight that empowers our customers to unlock their business potential. 22,000 organizations and millions of users in over 80 countries around the world rely on Deltek to research and identify opportunities, win new business, recruit and develop talent, optimize resources, streamline operations and deliver more profitable projects. Deltek – Know more. Do more.® http://www.deltek.com
Related press release: Deltek Announces Its 2016 Premier Partners