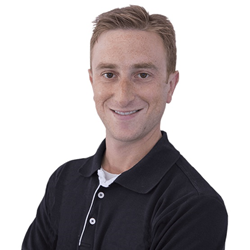 Helping JA to honor these three incredible trendsetters gives me the opportunity to bridge the gap between today's and tomorrow's business leaders
New Haven, CT (PRWEB) March 04, 2016
The ceremony will take place on March 10, 2016, from 5:30PM–9:00PM at the New Haven Lawn Club, 193 Whitney Avenue in New Haven, CT.
Each year, more than 200 attendees gather to recognize New Haven County's most distinguished business leaders. As Chair of this prestigious event, Peter will be responsible for organizing board members and non-board committee members to help spread the word about Junior Achievement (or JA) and its work, enhancing the experience for this year's honorees, and helping the JA staff make strategic decisions to improve the event for all attendees.
Junior Achievement honors Hall of Fame Laureates for their leadership and success in business and community involvement. Past recipients include entrepreneurs, CEOs, and presidents of both public and private companies who achieved extraordinary successes and continue to help shape Connecticut.
This year's Hall of Fame Laureates include: Paul A. McCraven, SVP, Community Development, First Niagara Bank and Joseph Natarelli, Partner-in-Charge, Marcum LLP. The 2016 Junior Achievement Spirit of Hope Award will honor Dr. Julia M. McNamara, President, Albertus Magnus College.
"Helping JA to honor these three incredible trendsetters gives me the opportunity to bridge the gap between today's and tomorrow's business leaders," said Peter Kozodoy. "It's so important to have role models in the community for the next generation of business women and men, and I'm proud to play a part in recognizing the successes of these three incredible individuals."
Peter, a consummate businessman, is a member of the Entrepreneur's Organization - New York Chapter, has been teaching with JA for the last 4 years, and continues to serve as a member of both the New Haven and Hartford JA Board of Directors. The New Haven Business Hall of Fame was established by Junior Achievement of Southwest New England to honor past and present business and community leaders who made significant contributions to the prosperity of this region and the strength of its communities.
###
About GEM Advertising
GEM Advertising is a full-service, international, award-winning communications and marketing agency. GEM produces and polishes multifaceted branding campaigns that spark love affairs between brands and their customer-advocates. GEM sees the highest potential in their clients, and works with a feverish degree of passion and clarity to drive that potential into existence using human and technology resources of the highest integrity. GEM has worked with clients such as Albertus Magnus College, Jordan's Furniture, Regional Water Authority, and the Greater New Haven Chamber of Commerce.
GEM has offices in New Haven, CT, Vancouver, British Columbia, Boston, MA, and Chicago, IL. To learn more about GEM Advertising, please visit: http://www.GEM-Advertising.com.
About Junior Achievement ® (JA)
Junior Achievement is the world's largest organization dedicated to giving young people the knowledge and skills they need to own their economic success, plan for their future, and make smart academic and economic choices. JA programs are delivered by corporate and community volunteers, and provide relevant, hands-on experiences that give students, from kindergarten through high school, knowledge and skills in financial literacy, work readiness and entrepreneurship. Today, JA reaches 4.6 million students per year in more than 120 markets across the United States, with an additional 6.5 million students served by operations in 117 other countries worldwide. Please visit http://www.ja.org for more information.
Media Contact: Janel Noblin, Janel(at)GEM-Advertising(dot)com or 1-844-436-8326 X 709