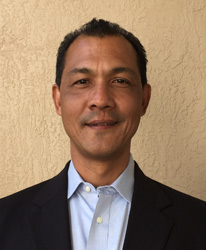 Milford, MA (PRWEB) March 08, 2016
Comark announced today that Harold Moody has joined the firm as Vice-President of Business Development & Marketing. Most recently, Moody worked for Barksdale, a division of Crane Co., where he was Vice-President & General Manager, Oil & Gas. Throughout his career, Moody has been involved in the Process Controls & Automation and Factory Automation industries serving with various companies such as Dynalco Controls, SOR, Ferguson Company and EDS in roles ranging from Engineering to Sales & Marketing leadership and General Management. Moody holds a BS in Engineering and MBA from Columbia Business School.
About Comark
Comark designs and manufactures high-performance, ruggedized computer and display solutions for mission critical automation and control applications that service commercial, industrial, and government applications. Comark is driven by over 41 years of innovative solutions with over 120,000 systems in the field compromised of off-the-shelf certified solutions, non-certified solutions, and custom engineered solutions. Comark is located in Milford, MA, but through recent acquisitions now has field office locations in Ann Arbor, MI and Minneapolis, MN. Visit http://www.comarkcorp.com for information on Comark brands and products.