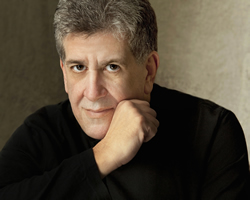 I am excited to work with an organization that's dedicated to furthering learning and development in our workplaces
Tampa, FL (PRWEB) March 08, 2016
RedVector, the leader in eLearning and workforce training solutions for the industrial, architecture, engineering, construction and facility management industries, has teamed up with Elliott Masie, an expert learning and development analyst, to present eLearning best practices at a one-of-a-kind learning and development summit.
In addition to providing industry-leading training content, RedVector strives to provide customers with top-of-the-line learning and development tools and strategies, tapping into talent and experience in-house and in the community. RedVector is proud to bring Elliott Masie onboard to further that mission. Masie is acknowledged as the first analyst to use the term eLearning and has advocated for a sane deployment of learning and collaboration technology as a means of supporting the effectiveness and profitability of enterprises.
"I am excited to work with an organization that's dedicated to furthering learning and development in our workplaces," said Masie. "RedVector shares my goal of developing and sharing strategies that best develop skills, improve performance and even save lives."
Masie will present important learning and development strategies for the workplace during his keynote address at the RedVector Summit in April.
"It's an honor to team up with such a respected authority on the topic of learning and development," said RedVector Product Director Dan McGonegle. "Elliott presents strategies and ways of thinking that reinvent industries, positively impact employees, and ultimately make organizations stronger and serve clients better."
About Elliott Masie
Elliott Masie is a provocative, engaging and entertaining futurist, analyst and speaker focused on the changing world of the workplace, learning and technology. To learn more about Elliott Masie, visit http://masie.com/MASIE-Information/who-is-elliott-masie.html.
About RedVector
RedVector sets the standard for excellence in online continuing education and training for the architecture, engineering, construction (AEC), industrial and facility management industries and holds nearly 100 state and national accreditations. RedVector offers individual courses as well as large-scale corporate training solutions featuring customizable and easily accessible online universities with a full range of tracking and reporting features. With an online library exceeding 2,250 courses authored by more than 100 subject matter experts, RedVector serves professionals and organizations in all 50 states. The recipient of numerous community honors and industry awards, RedVector was founded in 1999 and is headquartered in Tampa, Florida. For more information, call 1-866-546-1212 or visit http://www.RedVector.com.