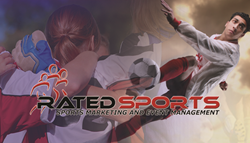 The Worldwide Soccer Showcase is something Rated Sports Group has envisioned for a while, choosing the right locations and bringing the best teams together from around the globe.
Ventura, Calif., U.S.A. (PRWEB) March 17, 2016
Rated Sports Group's Worldwide Soccer Showcase Series is an elite soccer tournament series that attracts competitive teams from around the globe to play against one another in a showcase for top college coaches and professional scouts.
"The Worldwide Soccer Showcase is something RSG has envisioned for a while, choosing the right locations and bringing the best teams together from around the globe," explains Michael Rocca, Managing Partner at RSG. The Series is currently made up of three events: The Phoenix Desert Cup, Umbro Top Rated Showcase, and New York City Cup with news additions to be announced in the near future. Each event in the series has its own unique character. However, all three tournaments provide an unparalleled opportunity for student athletes and youth players to connect with college and professional scouts.
All events in the Worldwide Soccer Showcase Series are committed to:

Top Rated Competition
Top Rated Fields
Top Rated Referees
Top Rated Organization
Each individual tournament attracts upwards of 10,000 people, while providing a boost to local businesses and communities.
As one of the most influential youth sporting event organizers in the country, RSG leverages deep ties to the soccer community and has a long track record of running successful soccer tournaments. RSG partnered clubs can grow faster and generate more income over the long-term.
"The key to this series is not how many teams you can cram into a tournament, it's about keeping each tournament at a size that does not dilute the talent," says Rocca.
With a network that includes 80,000+ key decision maker in the North American and international soccer industry, RSG has an integrated approach to promoting and marketing its events that leverages creative services, communications and visual tools.
RSG executes coordinated phases of production and promotion to ensure every event is a sell-out. RSG also makes use of a unique tracking system to target and connect with individual soccer communities across North America.
As one of the largest and most successful event organizers in youth sports, Rated Sports Group has generated to date an overall economic impact that exceeds $110 million to hosting cities.
RSG and the Worldwide Soccer Showcase Series are in the midst of a period of explosive growth:

In 2015, event growth increased by 200% over the previous year
Events are diverse, drawing teams from 20+ States and Provinces
Each event averages attendances of over 10,000 people
Annual social media driven reach of 8 million people
Over 1 million annual visitors to tournament websites
80,000+ subscribers to monthly e-newsletter
RSG considers giving back to the community part of its mission and maintains relationships with various youth programs and charity groups around the country. "Our vision is to grow the Worldwide Showcase Series into key locations across North America with potential locations abroad. Our plan is to add two new tournaments annually heading into 2020," says Rocca.
Worldwide Soccer Showcase Series Events:
Phoenix Desert Cup – March 25-27 – Phoenix, AZ – USA - http://www.phoenixcup.com
The Phoenix Desert Cup features 250+ elite teams comprised of top youth talent ages U14 – U18 from across the U.S. and Canada. Set in the beautiful sunshine of the Arizona spring, the event attracts over 150 college coaches and scouts. The tournament is held at the City of Phoenix's Reach 11 Sports Complex. With 18 regulation-sized soccer fields, the complex is the largest soccer facility of its kind in Arizona.
New York City Cup – July 15-17, 22-24 – New York, NY – USA - http://www.nyccup.com
The NYC Cup takes place in July and plays host to elite level youth players from around the world. As one of the top-ranked global youth soccer tournaments, the NYC Cup is ranked platinum by GotSoccer.
The event is limited to 150 teams comprised of elite players in the U14 – U19 levels. The showcase takes place at the world-class soccer facilities at Randall's Island Park, a park set on an island in the middle of the East River.
Umbro Top Rated Invitational – May 21-23 – Ontario, Canada - http://www.umbrotopratedshowcase.com
The Umbro Top Rated Invitational is the largest soccer showcase in Canada. It is open to boys and girls, ages U14 – U18 and draws elite teams from across the Provinces and the U.S. The showcase takes place at two of the top soccer facilities and Canada that are also within walking distance of one another. The Umbro Top Rated Invitational is NCAA compliant and has been going on for 10 years.
About Rated Sports:
Rated Sports Group is one of the most influential and recognized your sporting event organizers in North America. Originally formed by running small sided camps and tournaments for local teams in California and Toronto, Rated Sports Group is a recognized brand behind the Umbro Top Rated Showcase, NYC Cup and Phoenix Desert Cup, which draw the elite teams from around the globe to compete at great venues and cities across the nation. Corporate website: http://www.ratedsports.com