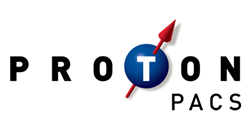 Brentwood, TN (PRWEB) April 01, 2016
Radsource, a leader in radiology clinical services and provider of Picture Archiving and Communication Systems (PACS), has expanded its PACS service area with six new installations in the first quarter of 2016.
Advanced Bone and Joint (St. Peters, MO), Orthopaedic Associates (Spartanburg, SC), Elite View Imaging (Dallas, TX), Right Choice ER (Spring, TX), Watchtower Bible and Tract Society Health Facility (Brooklyn, NY), and I-70 Community Hospital (Sweet Springs, MO) have successfully implemented ProtonPACS in the first quarter of 2016. Since ProtonPACS is a flexible and scalable solution, each new client was able to tailor the system to work within their specific environment.
I-70 Community Hospital is a 14 bed critical access hospital and a member of the Rural Community Hospitals of America (RCHA). RCHA offers management, financial and strategic planning services for small rural hospitals, both public and private. With a corporate goal to manage hospitals that are cost efficient and offer the highest quality care, RCHA and I-70 were looking for the same in a new PACS partner. ProtonPACS was chosen not only for its low, all inclusive, fee per study model that saved the hospital a large capital expenditure, but also for its ability to easily integrate with the hospital information system. Following the successful implementation, RCHA will be rolling out ProtonPACS to all twelve of its hospital partners in the coming months. "By choosing ProtonPACS, we are able to spend less time on working around an outdated image management system and more time focused on improving the health and well-being of our community," stated Kayla Ohrenberg, Director of Radiology.
About ProtonPACS
ProtonPACS by Radsource provides hospitals, imaging centers and physician practices everything needed to optimize imaging workflow and increase profitability. By combining award-winning PACS software with proactive support, speech recognition, report delivery and guaranteed secure archiving, ProtonPACS delivers a fully functional and flexible PACS solution in a cost effective fee per study model. The service is fully managed and maintained by the ProtonPACS team, greatly reducing internal IT needs, and is uniquely engineered for maximum speed and the elimination of downtime. ProtonPACS is fully regulatory compliant and seamlessly communicates with any information system.
For more information visit http://www.protonpacs.com or contact us at pacs(at)radsource(dot)us