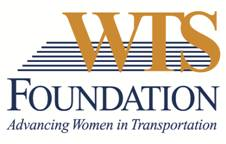 WTS Foundation was created to foster the transportation industry's workforce through scholarship, research, and education
Washington, DC (PRWEB) March 21, 2016
WTS International, the association for the attraction, retention, and professional advancement of women in transportation, has announced the selection of the winners of its seven scholarships for 2016. Each of the winners will be recognized at an awards banquet on May 19 during the 2016 WTS Annual Conference in Austin, Texas. The scholarship winners are:

Miranda Barrus – WTS CH2M Partnership Scholarship
Kasey St. John – WTS Leadership Legacy Scholarship
Rachel James – WTS Helene Overly Graduate Scholarship
Liliya Zeigler – WTS Molitoris Leadership Scholarship for Undergraduates
Rochelle Starrett – WTS Sharon D. Banks Memorial Undergraduate Scholarship
Soshia Tymchek – WTS Junior College Scholarship
Beth Dibiase – WTS Transportation YOU High School Scholarship
"WTS is proud of these women and the hundreds who have won scholarships awarded by their local WTS chapters. They have exhibited great commitment to receiving the education they need to enter the transportation industry, which will benefit from these incredible future leaders focused on improving the efficiency, sustainability, and accessibility of transportation. WTS Foundation was created to foster the transportation industry's workforce through scholarship, research, and education; our scholarship program has been one of its greatest successes, as evidenced by the recipients of scholarship winners past and president," said Marcia Ferranto, WTS President and CEO.
Miranda Barrus, recipient of the WTS CH2M Partnership Scholarship, is currently enrolled in Oregon Tech's graduate program. Her graduate project aims to improve the safety of drivers and wildlife on major highways while restoring the environment by designing a wildlife crossing.
Kasey St. John, winner of the WTS Leadership Legacy Scholarship, works for the Indian Nations Council of Governments (INCOG) in Oklahoma in its transportation department and has recently taken a position with one of its regional communities, the City of Sand Springs. She will now pursue a Master's degree.
Rachel James, recipient of the WTS Helene M. Overly Memorial Scholarship, is a 2014 summa cum laude graduate of West Virginia University. She plans to join the Federal Highway Administration Office of Research, Development, and Technology as a student trainee to gain practical experience while pursuing her PhD at University of Texas at Austin.
Rochelle Starrett, winner of the WTS Sharon D. Banks Memorial Scholarship, plans to attend graduate school in civil engineering with a focus on sustainable transportation. She also plans to earn a Ph.D. and become a professor.
Liliya Zeigler, recipient of the WTS Molitoris Leadership Scholarship for Undergraduates, is currently enrolled at Old Dominion University in Virginia and is pursuing a Bachelor's of Science degree in civil engineering. After graduation, her plans are to enroll in a graduate program to obtain a Master's in civil engineering with a concentration in either transportation or structural engineering.
Soshia Tymchek, recipient of the WTS Junior College Scholarship, works on the CAD team at an engineering firm in California where she also serves as the marketing lead. She is pursuing a college degree to enable her to secure a professional leadership position in the transportation industry.
Beth Dibiase, winner of the WTS Transportation YOU High School Scholarship, will be majoring chemical engineering when she attends college in the fall. She aspires to become an expert in alternative fuels.
The Awards Banquet will be held during the 2016 WTS Annual Conference, in Austin, TX, May 18 - 20, 2016. As WTS International's flagship event, it attracts more than 500 corporate and governmental industry leaders worldwide, including executives, CEOs, government administrators, and leading engineering authorities. For more information about the conference, visit http://www.WTSinternational.org or contact Mary Petto, Director of External Affairs, at 202-955-5085.
For more information about each of the scholarship recipients, please visit https://www.wtsinternational.org/wts-foundation/2016-scholarship-winners/
***
WTS International and WTS Foundation, headquartered in Washington, DC, seek to attract, retain, and advance women in transportation. As the industry's premier multi-modal association, WTS boasts a network of more than 6,000 transportation professionals—women and men from across the United States, Canada, and the United Kingdom. Every transportation mode is represented, as is every service within the industry. From federal leaders to engineers and planners, the WTS membership base represents nearly 1,500 companies and 400 agencies in more than 90 cities. WTS Foundation has provided more than $2 million in scholarships to deserving women throughout the transportation industry, supporting the next generation of transportation professionals and advancing the principles of WTS. More information can be found at http://www.WTSinternational.org