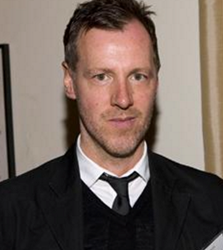 SPECTACLE will be the epicenter of cutting edge storytelling
Los Angeles, California (PRWEB) March 22, 2016
Filling an urgent need for compelling VR content, Creative Director/Director Peter Martin and VR producer Sam Margolius have teamed with The Cavalry Productions commercial/digital EP Ross Grogan and business partner Aric Ackerman to launch new VR content house SPECTACLE.
VR for Sports Illustrated/ Music Videos at SXSW
Along with platform company WEVR, Martin directed the recently released SI Swim VR project for Sports Illustrated's Swimsuit Edition. Also with WEVR, Martin created and directed the VR music video "Crown" for hip-hop supergroup Run The Jewels (released on the New York Times NYTVR app). Martin also used Jaunt's new 24 x 4K stereoscopic 3D camera system for his latest VR music video for Ray LaMontagne's, latest single "Hey, No Pressure", which is available on the Jaunt VR platform. Both VR music videos launched at last week's SXSW 2016.
Platform Agnostic VR Content
"SPECTACLE will be the epicenter of cutting edge storytelling," says Margolius, who produced Martin's recent VR projects with WEVR. "These groundbreaking formats make sense for many brands, but the industry demands great content. SPECTACLE is not about VR platforms, we want to be the brightest light for providing content. Creatively overseeing that content will be Peter (Martin)." Adds Grogan, "Peter is one of the most forward thinking and proven directors when it comes to cutting edge tech. He is an amazing creative and understands that without a great story the best tech is wasted. Peter doesn't push people to think outside the box, he makes you question what is the box, how do we integrate the box or why the box even needs to exist. It's amazing to watch his synapses fire knowing his thoughts will shift how everyone will view content."
Important Time in VR History
"For the first time, users can be transported to another world using just their smartphone and a cardboard viewer," says Martin. "VR is on the cusp of mass adoption (25 million VR headsets by the end of 2016), however there is a lack of content, as the majority of investment is going into the delivery technology. We need to redress that balance with a focus on the creation of engaging stories and immersive content that will evolve VR. "
VR and Experiential Leadership:
Both Martin and Margolius are acknowledged leaders in VR, and experiential work. Martin showed his storytelling chops, co-producing WASTE LAND, the 2011 Academy Award nominated documentary directed by Lucy Walker. In 2014 Martin – thru his experiential company VALIS studios creatively directed the world's first holographic duet between M.I.A. and Janelle Monae to launch the new Audi A3. That same year Peter joined SFX entertainment as Head of SFX Studios, where he specialized in Virtual, Experiential and Immersive content.
Martin is an in demand thought leader on VR and experiential, penning guest columns, granting interviews and speaking at numerous conferences. Recent coverage includes media outlets Thump, The Creator's Project and PSFK's definitive VR technology debrief paper. Last year Martin spoke at SXSW about the future of VR storytelling and he will be a keynote speaker at the upcoming ADE global sessions conference in Mumbai discussing the future of technology and music, also appearing on the main panel with the creative heads of Burning Man and Ultra Music Festivals.
About SPECTACLE:
SPECTACLE seeks to revolutionize immersive storytelling through content that uniquely interacts with audiences in ways that have never previously been available. VR/AR has the power to change the way media is produced, viewed, and distributed, and SPECTACLE is already paving the way for groundbreaking creations through its visionary approach.
For more info please visit http://www.spectacle-vr.com
###