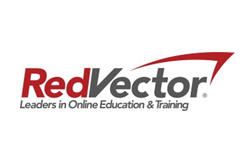 RedVector's new training provides insights into everything from best practices in the sector to how to make sense of regulations that exist on national, state and local levels
Tampa, FL (PRWEB) March 23, 2016
RedVector, the leader in eLearning and workforce training solutions for the architecture, engineering, construction, industrial and facility management industries, has announced new land development training for builders and engineers in the growing market.
According to an IBISWorld study, dedicated land development firms are increasingly competing with construction companies handling land development on their own, a trend that is only likely to grow moving forward.
Land development is an incredibly complex process, and as tasks traditionally set aside for dedicated land developers transition into the construction industry, builders and engineers will face significant pressure to ramp up their internal education efforts to get up to speed. They must understand national, state and local regulations to get proposals passed, learn how to make the best use of land to be developed, plan earthwork (efficient grading design), and ensure and design infrastructure that can support it.
"RedVector's new training provides insights into everything from best practices in the sector to how to make sense of regulations that exist on national, state and local levels," said Bobby Person, RedVector Product Director. "Being aware of these important industry considerations is key if builders and engineers want to avoid running into major problems when taking a larger stake in the land development process."
RedVector's New Land Development Training Courses Include:
Land Development Projects: Developing Feasibility Studies
Land Development Projects: Design of Infrastructure
Land Development Projects: Grading and Drainage Design
About RedVector
RedVector sets the standard for excellence in online continuing education and training for the architecture, engineering, construction (AEC), industrial and facility management industries and holds nearly 100 state and national accreditations. RedVector offers individual courses as well as large-scale corporate training solutions featuring customizable and easily accessible online universities with a full range of tracking and reporting features. With an online library exceeding 2,250 courses authored by more than 100 subject matter experts, RedVector serves professionals and organizations in all 50 states. The recipient of numerous community honors and industry awards, RedVector was founded in 1999 and is headquartered in Tampa, Florida. For more information, call 1-866-546-1212 or visit http://www.RedVector.com.