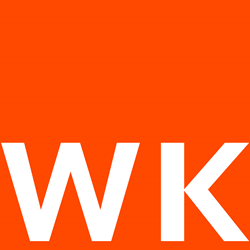 We expanded our firm to the upstate region almost 2 years ago and are excited to contribute to local growth.
Greenville, South Carolina (PRWEB) March 31, 2016
Webber Kerr Associates, Executive Recruiting Firm and Consultancy, announced that the City of Spartanburg, SC engaged their services to attract corporate organizations through their talent and market research services. Spartanburg has been drawing global attention and businesses alike to its growing downtown and nearby surroundings given its history in manufacturing and cost friendly environment.
"We concluded that Spartanburg is a favorable relocation destination for organizations, when you think of access to talent, quality of life, travel conveniences and relative competition," said Adam Lloyd, President of Webber Kerr Associates. "I anticipate the growth trend to continue."
The City of Spartanburg plans on using market intelligence and talent mapping reports from the leadership consulting firm to demonstrate how companies can move into and attract talent within the local region. The city plans to have more organizations like locally headquartered Milliken, Denny's and Pure Barre, join its community in the near future.
"Spartanburg is gaining national recognition as a home of choice for companies and their employee's interest. Our community has a lot to offer. Webber Kerr Associates has been a very important partner to us is in painting the complete picture for business stake holders." describes Will Rothschild City of Spartanburg, Communications Manager.
Lloyd adds, "We expanded our firm to the upstate region almost 2 years ago and are excited to contribute to local growth. Spartanburg is an optimal business environment, innovators will thrive here".
About Webber Kerr Associates
Webber Kerr Associates is a global retained executive search and leadership consulting firm with locations in Greenville, Tampa, New York and London, WK also leverages exclusive global partnerships across North America, South America, Western Europe, Asia and Australia. As a trusted advisor and executive search partner, Webber Kerr supports the leadership attraction and retention initiatives of multinational corporations, private equity held companies, municipals and growth focused start-ups seeking impactful change through leadership; by offering retained search, leadership consulting, alternative search models and market intelligence.
To learn more about Webber Kerr Associates, please visit http://www.WebberKerr.com. To connect with us online, visit us on LinkedIn or Twitter.
MEDIA SOURCE
info(at)webberkerr(dot)com
864-310-4637
SOURCE
Webber Kerr Associates