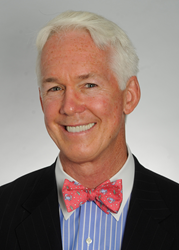 Savills Studley Senior Managing Director Daniel Foley has represented Coca Cola Refreshments in New Jersey for more than 20 years.
Hackensack, New Jersey (PRWEB) March 24, 2016
Savills Studley announces it has completed numerous real estate transactions on behalf of global beverage company, Coca Cola Refreshments. Savills Studley Senior Managing Director Daniel Foley has represented Coca Cola Refreshments in New Jersey for more than 20 years.
To achieve Coca Cola Refreshment's real estate goals, Savills Studey negotiated a lease extension at 60 Deans Rhode Hall Road. The property encompasses a 230,000-square-foot, LEED Certified built-to-suit facility the company has occupied for approximately five years. In addition, due to the installation of a new, automated loading system, Coca Cola Refreshments leased an additional 45 acres of adjacent land at 90 Deans Rhode Hall Road. Forsgate Industrial Partners, the landlord of both 60 and 90 Deans Rhode Hall Road, agreed to improve the land for the company to use as both a parking and staging area. Forsgate was represented by Alex Klatskin, Steve Seiden and Andrew Moss, in-house.
Next, Coca Cola Refreshments extended its lease for 243,000 square feet at 118 Moonachie Avenue, in Carlstadt, NJ, an industrial property that features 25,000 square feet of office space and is used primarily as a distribution facility. The landlord, Prologis, was represented by Paul Rosen in-house.
Savills Studley then negotiated the sale of the beverage company's 42,180-square-foot industrial site at 704 Route 35, in Neptune, New Jersey. The property includes 13 acres of land and was sold to M&M Development LLC for an undisclosed amount. Finally, Coca Cola Refreshments completed a sale of its 56,994-square-foot facility at 1500 Livingston Avenue in North Brunswick, New Jersey, which encompassed nine acres of land, also to M&M Development. M&M Development was represented by Jeff Lagowitz of Savills Studley.
"Coca Cola Refreshment's sophisticated real estate department is always a pleasure to work with," Foley said. Foley represented the beverage company in all five transactions along with Thomas Carragher and Chris Koeck of Savills Studley.
About Savills Studley
Savills Studley is the leading commercial real estate services firm specializing in tenant representation. Founded in 1954, the firm pioneered the conflict-free business model of representing only tenants in their commercial real estate transactions. Today, supported by high quality market research and in-depth analysis, Savills Studley provides strategic real estate solutions to organizations across all industries. The firm's comprehensive commercial real estate platform includes brokerage, project management, capital markets, consulting and corporate services. With 26 offices in the U.S. and a heritage of innovation, Savills Studley is well known for tenacious client advocacy and exceptional service.
The firm is part of London-headquartered Savills plc, the premier global real estate service provider with over 30,000 professionals and over 700 locations around the world. Savills plc is listed on the London Stock Exchange (SVS.L).
For more information, please visit http://www.savills-studley.com and follow us on Twitter @SavillsStudley and LinkedIn.