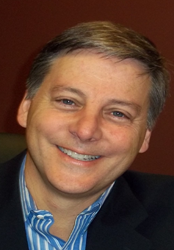 The state of the industry is strong
Orlando (PRWEB) March 24, 2016
Wireless Analytics is proud to announce that Erik Eames, CEO of Wireless Analytics, has been re-elected to a second term as treasurer and board member at TEMIA's Annual Conference hosted this week in Orlando. The meeting brings industry thought leaders together to review best practices and trends to support the continual evolution of the technology expense management industry. This year was unique in that it was the 10th anniversary of the TEMIA organization's founding.
Mr. Eames, in his presentation to the organization on Monday said that "The state of the industry is strong," referencing the value the non-profit trade association delivers in educating the industry around technology expense management approaches and considerations for the enterprise. "
The Annual Conference sessions include the mobility and fixed telecom breakout sessions, key industry trends, and TEMIA Hall of Fame Induction as forums to help continue the industry broadly increase the value to its end-customers.
"Our leadership role in TEMIA has allowed us to continue to enhance the value we deliver to our customers. TEMIA provides the ability for us to learn about market trends and benchmark our services against industry best practices. TEMIA has definitely been a contributing factor to our high customer retention rates," stated Eames.
About Wireless Analytics, LLC
Wireless Analytics makes mobility management easy and efficient. Wireless Analytics helps enterprise customers decrease spend without changing carriers, reduce internal IT support costs, enable employee productivity and achieve ROI through mobile technology. Our CLEAN Platform™ (Communications Lifecycle Expense Analytics), a cloud-based subscription application with high-touch support, empowers businesses through easy access to mobility expense reporting, mobility performance metrics, award-winning help desk support and powerful online procurement, provisioning and asset tracking tools.
Wireless Analytics has been consistently ranked among the highest in customer satisfaction by AOTMP, a leading industry authority on telecom management practices. In 2015, Wireless Analytics was ranked as the 44th fastest growing privately-held company in the Telecommunications Sector by Inc. Magazine's Inc. 500/5000, and has been named to the Boston Business Journal's Pacesetters list as the 25th fastest growing private company in Massachusetts in 2015.
To learn more, please visit http://www.WirelessAnalytics.com
Media Contacts:
Wireless Analytics, LLC
Marketing Department
Tel. +1 978 762 0900
Email: info(at)wirelessanalytics(dot)com
###