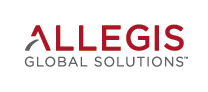 "Our strong and ongoing relationship with Rockwell Collins has helped us succeed in earning this award and we are committed to providing continued excellent service to help their organization grow." - Chad Lane, President of Allegis Global Solutions
Cedar Rapids, Iowa (PRWEB) March 28, 2016
Allegis Global Solutions (AGS) helps Rockwell Collins maintain its ability to draw upon a talent pool that supports its business needs. AGS has built strong relationships within Rockwell Collins, working with both Human Resources and high-volume managers in the business units. By providing market intelligence and benchmarking, AGS keeps Rockwell Collins up-to-date on what is happening in the contract labor industry.
As Rockwell Collins' managed service provider, AGS helps ensure that the company remains compliant with industry laws. They also provide Rockwell Collins with notable cost savings by negotiating with their providers. And, they offer recommendations to help Rockwell Collins manage risk. Hiring managers at Rockwell Collins know they can rely on AGS to support their ongoing business needs.
During the event, Jo Lynn Bentz, senior commodity manager of Enterprise Sourcing at Rockwell Collins, said, "Rockwell Collins truly values the relationship we have with Allegis Global Solutions. We appreciate they work the do and support they provide for our business."
Chad Lane, president of Allegis Global Solutions, stated, "Our strong and ongoing relationship with Rockwell Collins has helped us succeed in earning this award and we are committed to providing continued excellent service to help their organization grow."
The Supplier of the Year award is an acknowledgement of significant contributions made during the year by a supplier based upon their quality, delivery, total cost of ownership, lead time and customer service performance.
###
Allegis Global Solutions, a subsidiary of Allegis Group, transforms how businesses acquire talent, with a culture that is passionate about great talent, delivering innovative, client-focused solutions in markets across the globe.
Learn more at http://www.allegisglobalsolutions.com
About Rockwell Collins
Rockwell Collins is a pioneer in the development and deployment of innovative communication and aviation electronic solutions for both commercial and government applications. Our expertise in flight deck avionics, cabin electronics, mission communications, simulation and training, and information management is delivered by a global workforce, and a service and support network that crosses more than 150 countries. To find out more, please visit http://www.rockwellcollins.com.