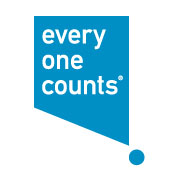 The New Mexico State Republican Party was very pleased with the performance of Everyone Counts software
San Diego, CA (PRWEB) March 28, 2016
Everyone Counts, the leader in secure electronic voting solutions, successfully delivered online voting and instant results for the delegates at the Republican Party of New Mexico's Pre-Primary convention on February 20th.
Everyone Counts had an election administration expert onsite to provide log-in credentials as required by the party for people who hadn't signed-up in advance, providing immediate access to voters and ensuring that all qualified members could vote.
Close to 500 delegates used Everyone Counts' eLect electronic voting to cast their selections for Secretary of State, Supreme Court Justice, Court of Appeals, and U.S. Congressional seats in their three districts. Voters authenticated into the eLect electronic ballot system where they cast their ballot securely and easily using Everyone Counts' software on off-the-shelf tablets provided by the Republican Party.
After the close of the election, votes were tabulated and provided to the party within 10 minutes, allowing for instant results. Before switching to online voting, hand counting paper ballots would take several hours and often not be completed until early the next morning; this year, for the first time ever, the Party was able to announce the election results at the convention in front of the delegates.
"The New Mexico State Republican Party was very pleased with the performance of Everyone Counts software," said Jacob Cardenas, Field Director at Republican Party of New Mexico. "We will be using their services again in May for our State Party's Quadrennial Election."
###
About Everyone Counts:
Everyone Counts was founded to modernize global elections with a secure, transparent software-based voting solution. Everyone Counts has built a team of internationally recognized election administration and technology experts to develop eLect®‒the world's first and only perpetually state-of-the-art, universally accessible election administration and voting system. Used by voters in more than 160 countries, eLect has become the industry standard in security, integrity, flexibility, and reliability through its unique Software as a Service (SaaS) delivery model. To learn more visit http://www.EveryoneCounts.com.