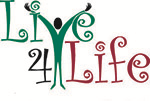 Opelousas, LA (PRWEB) March 30, 2016
In celebration of National Hospital Week, Opelousas General Health System will host the 9th Annual Community Health Fair on Saturday, April 30, 2016 at OGHS' South Campus located at 3983 I-49 S. Service Road in Opelousas. It will be held from 8:00 a.m. until 11:00 a.m.
Area health care businesses throughout St. Landry and beyond will be joining OGHS in offering free screenings, tests and other medical information to the community. Featured screenings include: cholesterol, glucose, lung function, blood pressure, vision including glaucoma, balance, hearing, body composition, sleep disorders, grip strength, cardiovascular, depression, metabolic age and more. There will also be a demonstration on how to perform "Hands Only" CPR. This year, free scoliosis screenings will be available for children under 18 years of age. Lifeshare Blood Center will be taking blood donations and anemia screenings. Both the Louisiana State Fire Marshall and the Opelousas Fire Department will have educational demonstrations on fire safety. The Opelousas Fire Department will have their smoke house that teaches children what to do in case of a fire in their home. The Louisiana Wildlife and Fisheries will provide information on life jacket safety, The Louisiana Senior Medicare Patrol will be on site and free smoking cessation enrollment will be offered... Community Medical Research will be screening individuals to find out if they qualify for free clinical trials. Visit the Pink Booth to find out if you qualify for a free mammogram and pick up breast health educational material. Apply for a free smoke detector. Free body mass index readings and counseling will be available along with nutrition, wellness and other health information.
There will also be a "Kid's Corner" with activities and educational sessions for children sponsored by the Youth Leadership Council of the Opelousas/St. Landry Chamber of Commerce.
Several health professionals will be on site to analyze results and answer questions regarding the screenings and door prizes will be given away throughout the morning. For more information call Carol Duplechain at 948-5157.