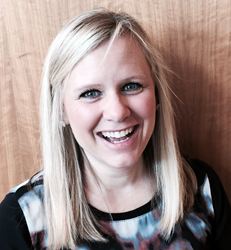 Trenton, NJ and Media, PA (PRWEB) March 30, 2016
Spiezle Architectural Group, Inc., an architectural firm that serves clients throughout the Northeast, has bolstered its capabilities with the addition of a key member to its management team.
Jill Di Clementi, ASID, NCIDQ, has joined the firm as the Director of Interior Design and, while leading the interior design services for Spiezle's entire client base, she will be located in our Media, PA office. She will focus on enhancing and expanding the firm's interior design offerings to deliver a higher level of innovation. Di Clementi, who most recently was a principal and director of interior design for Lenhardt Rodgers Architecture + Interiors, has also formerly served as an interior designer at several other firms in Pennsylvania, Delaware and California.
Di Clementi is an accomplished, highly-motivated, resourceful, and dedicated interior design professional with over 20 years of progressive experience in interior design, design education and leadership.
"We are committed to always improving our team to deliver exceptional design for our clients and are very pleased to have Jill join the firm," notes Thomas S. Perrino, Interim CEO of the firm. "Jill has the distinct ability to lead clients, consultants and staff to achieve a level of synergy that results in outstanding performance and unparalleled designs."
About Spiezle Architectural Group
Spiezle Architectural Group is an award-winning, full-service architectural and planning firm. Founded in 1954, the firm is known for innovative design, financially responsible solutions and personalized service. Spiezle serves academic, senior living, corporate/commercial, government, hospitality, recreational and religious clients. Learn more at http://www.spiezle.com.