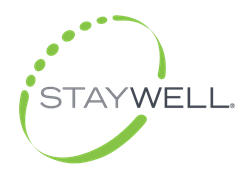 Yardley, Pa. (PRWEB) March 30, 2016
StayWell announced today that it will demonstrate its new Orthopedic Care Program during the American Organization of Nurse Executives (AONE) 2016 conference, March 31-April 1, in Fort Worth, Texas. The StayWell Orthopedic Care Program is designed to improve care and outcomes for patients undergoing hip and knee replacement surgeries, which are among the fastest growing medical procedures and a top driver of health care costs.
The StayWell team will be conducting product demonstrations at Booth #1425, showcasing the educational tools, digital reminders and notifications that are part of the orthopedic program. According to Julia McAllister, senior vice president, interactive solutions, StayWell, these features are designed to boost patient engagement, improve outcomes and reduce clinical costs that are related to post-discharge complications and readmissions for joint replacements.
"StayWell's Orthopedic Care Program transforms patients from passive recipients to active participants, thus improving their medical status before surgery," said Marshall K. Steele, MD, fellow of the American Academy of Orthopaedic Surgeons, and chairman, VOX Telehealth Advisory Board. "This can have wide-ranging effects: shorter hospitalizations, quicker recoveries, and improved overall care experience and cost of care."
The AONE 2016 conference is expected to attract thousands of nursing professionals to discuss issues such as changing roles in practice settings, collaborative partnerships across the industry, and best practices in effectiveness and efficiency. To learn more about StayWell solutions for nursing professionals, visit http://www.staywell.com or visit Booth #1425 during the AONE conference.
###
About StayWell
StayWell is a health engagement company that helps its clients engage and educate people to improve health and business results. StayWell brings decades of experience working across the health care industry to design solutions that address its clients' evolving needs. We fuse expertise in health engagement and the science of behavior change with an integrated portfolio of solutions and robust content assets to effectively engage people to make positive health care decisions. StayWell programs have received numerous top industry honors, including the C. Everett Koop National Health Award and the Web Health Award for health engagement programs. StayWell also has received URAC and NCQA accreditation for several of its programs. StayWell is headquartered in Yardley, Pennsylvania, and also has major locations in Salt Lake City, Utah, and St. Paul, Minnesota. To learn more, visit http://www.staywell.com.