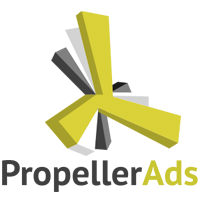 (PRWEB) April 06, 2016
PropellerAds, the global online advertising network, presents an update to their Self-Serve Platform for advertisers that launched at the beginning of 2016. The objective of the update is to provide advertisers with more control to target their audience and measure a campaign's performance.
The first part of the update introduces a new option for browser targeting in addition to those already available. Based on a user's web browser (desktop or mobile), advertisers can include or exclude audiences from ad campaigns to deliver their ads to the relevant audiences. For instance, advertisers can promote a Google Chrome browser extension to those using Google Chrome, but not those on other web browsers who would not be able to install and use the extension.
The update also includes one of the most demanded features from the performance marketing community – S2S conversion tracking. With this feature, advertisers can monitor a campaign's performance by counting the number of actions performed by users.
PropellerAds provides both large and small advertisers a convenient and flexible tool for managing advertising campaigns, as well as measuring campaign performance so that media buyers can immediately adjust their targeting and filtering options.
About PropellerAds
PropellerAds is an independent advertising network that specializes in monetization and marketing solutions for digital media publishers, marketers, agencies and networks. Serving ads in more than 195 countries across North and South America, Europe, Asia and Africa, PropellerAds currently delivers 20 billion ad impressions and thousands of campaigns monthly across desktops and mobile devices. To learn more, please visit propellerads.com.