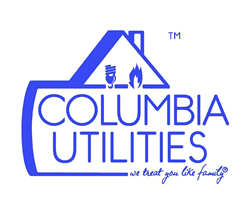 Brooklyn, NY (PRWEB) April 06, 2016
Columbia Utilities, a family owned and operated energy supply company based in Brooklyn, today announced an $8,000 sponsorship of USO of Metropolitan New York to help revitalize the USO Center Fort Hamilton and its continued programs and services for military service members and their families.
Early in 2016, the USO began a complete renovation of its Fort Hamilton Center. The 3000 square-foot center has more than a 20 year history of serving over 50,000 active, reserve, and retired military members and their families. Columbia's donation will go towards improving the structure, updating technology, and refreshing the kitchen, bathroom, and other facilities.
Fort Hamilton is an active military post that supports tenant organizations including the North Atlantic Division of the Army Corps of Engineers, the New York City Recruiting Battalion, the New York Military Entrance Processing Station and the Army Reserve and National Guard units. It also provides modern housing and essential services for local military and their families.
Columbia Utilities is also the official energy sponsor of USO's annual 5k walk/run taking place April 9th at Pier 84. All funds raised will go towards programs and services for active duty military and their families.
"We are honored to partner with USO to revitalize such an important and widely used resource center that is just down the road," said Robert Palmese, CEO of PALMco Energy. "As a family owned business, we recognize the sacrifice our service members and their families make and are proud to help USO maintain the best possible home away from home."
"We are excited to be able to provide our service members and their families with a revitalized USO Center on base at Fort Hamilton," said Brian Whiting, President and CEO, USO of Metropolitan New York. "We are grateful to our partners at Columbia Utilities for making this project possible."
This partnership is part of Columbia Cares, an ongoing effort to give back to the communities in which Columbia operates. Launched in December 2013, Columbia Cares' inaugural campaign donates $1 per month for each participating gas and/or electric account to the American Childhood Cancer Organization (ACCO). For more information on Columbia Cares and its various partnerships and initiatives, please visit https://www.columbiautilities.com/columbia-cares.
About Columbia Utilities
Columbia is a family owned and operated energy supply company (ESCO) that supplies electricity and natural gas in New York. Our family has been in the energy business for 77 years, and we dedicate ourselves to providing quality service, customer satisfaction, and dependable energy. For more information, please visit http://www.columbiautilities.com.
About USO
The USO strengthens America's military service members by keeping them connected to family, home and country, throughout their service to the nation. At hundreds of locations worldwide, we are united in our commitment to connect our service members and their families through countless acts of caring, comfort, and support. The USO is a private, non-profit organization, not a government agency. Our programs, services and entertainment tours are made possible by the American people, support of our corporate partners and the dedication of our volunteers and staff. To join us in this important mission, and to learn more about the USO, please visit http://www.usonyc.org.