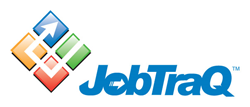 "We congratulate Swift Software on receiving this recognition, and thank them for being part of Frederick County's vibrant economy." Helen Propheter, Director, Frederick County Office of Economic Development
Frederick, MD (PRWEB) April 06, 2016
Swift Software, Inc, the developer of Lean BPM pioneer, JobTraQ joins Appian, K2, and others as a Top 20 BPM Solution Provider in the 2016 BPM-CIOReview list. This comes hot on the heels of being named to Manufacturing Tech Insights Top 10 Lean Manufacturing Solution Providers 2016 list.
Swift Software is a small company based in Frederick MD, and one of the success stories of the I-270 Tech corridor, growing from a small team with big dreams. Today, the company boasts NASA, US Marines and the FDA amongst government customers, and TransCanada, Raytheon, Fifth Third and Beazley Insurance amongst its commercial clientele.
CIOReview selected JobTraQ for inclusion in the Top 20 BPM Solution Providers list due to its ability to allow business people to wield BPM functionality – operations staff, business analysts, team leaders and managers. "The rise of the "Citizen Developer", a business user who controls and executes on BPM functionality has far-reaching effects for all organizations," says Vaughn Thurman, CEO and co-founder of Swift Software, Inc. A Visual Workflow tool allows for processes to be designed and published to the operational environment with a few mouse clicks, and there is no need for coding specialists or developers. By eliminating excessive cost and delay while reducing support burden on IT departments, designing and modifying business processes is much faster and cheaper, hence the term, "Lean BPM".
Move.com, uses JobTraQ to manage more than 3,000 complex digital projects each year, and selected JobTraQ because it is not only fully customizable, but fully configurable to how they do business. This provides total freedom for the business to mold the solution to how it operates, instead of being forced into an off-the-shelf series of templates and workflows imposed by the solution designers.
"I congratulate Swift Software on being recognized with the much coveted title and being a recipient of 20 Most Promising BPM Solution Providers 2016", said Jeevan George, Managing Editor of CIOReview. "We are glad to showcase Swift Software this year due to its continuing excellence in delivering top-notch technology driven solutions. "
About Swift Software, Inc
Headquartered in MD, U.S., Swift Software, Inc. is an innovative, global leader in delivering fully Mobile enterprise task and work management solutions for the human enterprise. JobTraQ ensures the right work is being carried out by the right people with the right resources throughout the organization, and delivers BPM functionality into the heart of business operations for a fraction of the cost of traditional BPM solutions.
For more info: http://www.jobtraq.com